Multi-Storey Office Buildings
We reckon that substantial hand and foot-truck delivery traffic is continuous in a high-rise. Our speedy turnaround resin floors outdo other conventional floor coverings because, upon completion, the installation is traffic-ready in less time, improving convenience and adding immense longevity and value.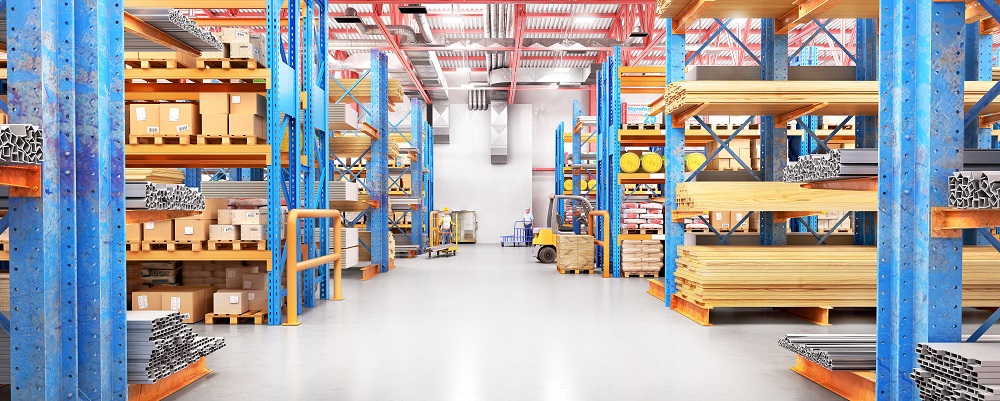 Warehousing and Manufacturing
The manufacturing and warehousing industries are fast-paced factory environments and the floors in these areas suffer cracks and damage as a result of wear and tear due to high foot traffic and the operation of heavy equipment. Even with the damages, these industries cannot bear extended maintenance shutdowns. Resin floorings that are fast-curing can resurface and mend damaged floors, and also protect and see to the longevity of freshly poured concrete. All these can be done in the shortest possible time while providing durability and unprecedented efficacy.
Medical and Healthcare
In health care, every second count, and wasted time can mean a wasted life. The quick finishing of these resins, coupled with its micro bacteria activity protection that is crucial to control infection in healthcare establishments is now readily obtainable in charming and fast-action solutions.
Science and Technology
Semiconductor and electronics manufacturers, clean rooms and research laboratories usually operate 24/7. These facilities cannot bear excessive inactivity for floor coverings to dry, hence the necessity for a flooring finish like our fast turnaround resin floor coatings.
Grocery and Retail
We are not blind to the realities that exist in the retail industry. Every square foot has to make a profit, hence the reluctance to commit to longer maintenance of floors or equipment, no matter how aesthetically pleasing or durable. We present our fast-drying resinous flooring with absolutely elegant designs, unrivalled durability and various safety features.
Aviation and Transportation
It's all about timing in the transportation and aviation sectors to ensure customer satisfaction and efficient service delivery in airports and bus terminals. The appropriate speedy turnaround resin-based flooring provides superior abrasion and chemical resistance. It also provides impact and compressive strength resistance that is essential for meeting the high demands of these environments.
Restaurants and Hospitality
Imagine being hungry and the restaurant staff says "our floor hasn't dried, check later". There are are no two ways about it, businesses like restaurants, hotels and resorts cannot afford to experience impromptu downtime. These facilities require flooring installations with speedy turnaround for all areas in the building. For these establishments, fast-curing resin floor coatings are ideal.
Education
Irrespective of the level of education, the education industry is a fast-paced one. The ability to maximise time is of utmost importance because of the high traffic and high performance experienced in educational environments. The Floor Resin is crucial because of its speedy curing time and charm that creates a conducive atmosphere for students and staff to function.
Fire and Public Safety
Fire emergencies can be scary and sometimes, the remains from the fire can be heartbreaking and time-consuming to fix. Resin floors that cure speedily can execute high-performance benefits in the required minimum time, giving a smooth finish that leaves no trace of the fire accident.
Animal and Veterinary
Animal care is a tasking venture. Animal caregivers are sometimes concerned about having a safe and healthy environment, even though animal waste has some bacterial content. Other concerns are scratch and stains that might occur as animals go about their daily activities. With modern fast turnaround resin-based flooring applications, specialist installers can quickly install chemical-resistant floors that are also scratch and stain-resistant and are proper for sensitive paws.
Correctional Establishments
Security agents in overcrowded prison establishments are often bothered about how long it might take to repair floors, as inmates might escape or have no place to inhabit. Fast-curing resin floor installations are applicable to cell rooms because they can be recoated quickly and thus, ready for re-habitation within a few hours.
Additional Information on our Flooring Solutions
At Active Resin Flooring coating, our experience speaks for us. Our specification team collectively poss 70 years of hands-on experience in all types of resin flooring. Our well-trained employees are responsible for the installation of the resin floors, to ensure total quality control over every sphere of the project.
Contact Us
You are just one click or phone call away from learning more about resin floors that cure fast. Contact us today!
FAQ's
Can you supply anti-microbial/bacterial additives for your system?
Our resin systems are 'pinhole' free and therefore do not allow for bacteria to inhabit within the floor. We suggest that you look through the evidence available before choosing additives that once in the basement cannot be removed. It is essential to note that the best way to prevent bacterial growth is by employing a comprehensive and regular cleaning routine.
How quickly can we be back in business?
Being out of business for a long time can be worrisome. You need not worry because Active Resin Flooring flooring systems offer a full chemical and physical cure in about two hours or less after installation. This implies that your business can commence functionality after just two hours.
How long does the floor last?
Active Resin Flooring resin floors can last for as long as two to four years, depending on traffic levels. Resin-based flooring systems are usually durable, as they are produced with materials that make them unable to wear easily. However, a generalised time for the life span of the floor resin is not predictable, as this can only be determined by the extent of use and traffic in the area it is used. It is therefore essential to seek advice from our team when need be.
How do I keep my floor clean?
Different floors have different cleaning requirements. Essential information about maintenance will be given to you immediately after installation. Our team will be excited to provide more information anytime you reach out to us.
How can I better protect my floor from early finish wear?
Simple, follow the manufacturer's instruction. It is advisable to use damp cloths or vacuums instead of wet mops. Using rugs, and plastic under furniture helps to prevent legs from scratching flooring surface