These days, property owners choose to make use of resin flooring in their buildings because it is very tough and highly durable. Resin flooring has been proven to not only withstand thermal shock and impact, but it also resists chemicals such as acid, petrol and others.
Waterproofing is one of the many essential features possessed by resin flooring which offers a wide range of advantages over other types of floor products for industrial and commercial industries, as well as domestic use.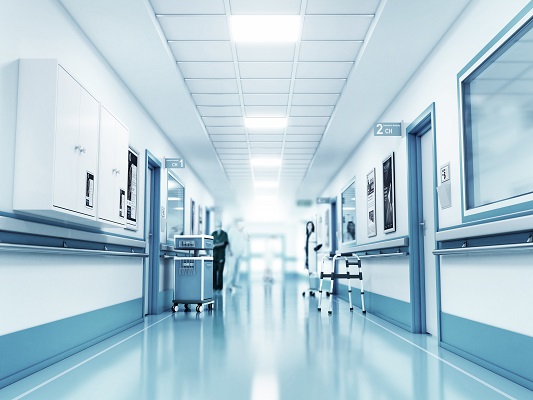 Why Should Resin Flooring be used as a Waterproof Solution?
A waterproof floor has to be used when any floor that is usually wet, such as a shower or a commercial kitchen is built on anything but the ground floor.
When compared to the underneath ceiling repair cost and a continual repair or replacement of the floor, extra expenses spent on the floor will be minimal. Not only the cost but also the lost business time involved in repair and replacement will be saved!
Active Resin Flooring Epoxy Flooring does not have any of the defects common to inferior flooring. Other superior flooring might afford one the essential waterproof protection but Active Resin Flooring Ebony Flooring remains that way even after many years. Because it bonds to all the drains, conduits, plumbing pipes, and electrical conduits, moisture cannot penetrate the floor to cause damage to the underneath facilities. This proves that Active Resin Flooring Epoxy Flooring is more than the waterproof feature.
What are the benefits of installing Waterproof Resin Flooring?
Waterproof Flooring is like your nonstick frying pan; with one simple swipe, it becomes almost new. Life is often very messy and that mess is usually a wet one. With this flooring, it is very easy to clean without damaging the epoxy.
Materials that resist moisture by repelling water and stains, thereby making cleaning easy, are the key to waterproof flooring. Our epoxy waterproof flooring offers protection from potential damage caused by continual exposure to moisture, such as mould, thereby protecting the floors and the foundation.
Waterproof Flooring is only the best option when it comes to rooms constantly exposed to moisture, such as bathrooms because it protects against moisture from steamy showers and stops leaks. With this type of floor, you are protected from expensive water damage and condensation buildup. Polyurethane resins are the products used for waterproofing because they are oil and gasoline resistant. They are the reason the Waterproof Flooring is able to improve structural integrity and remain unchanged in its color. They also make sure that both the chemical and mechanical resistance of the finish resin flooring is maintained.
Our Guarantee
Free Site Visit and Survey
Full Insured
No hidden Costs
Professional Workmanship
15 Years Experience
British Standard Compliant
Facilities that can benefit from Waterproof Resin Flooring
Some facilities that benefit from Waterproof Flooring Solution include;
Chemical and manufacturing plants
Pool decks and hotel spas
Sports arenas and Fast food restaurants present in shopping malls
Communal showers, locker rooms and restrooms
Industrial mezzanines
Food and beverage packaging or production.
Institutional and commercial kitchens.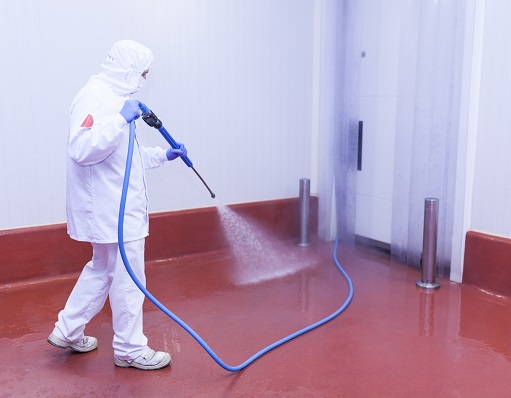 Request for a Free Site Survey
Active Resin Flooring is a resin flooring contractor based in the UK. We specialize in resin flooring installation for domestic, commercial and warehouse solutions, waterproofing and other various flooring options.
On our case studies page are the selected jobs amongst the hundreds we've completed. Your business has to be built on a solid foundation, literally and your flooring solutions are the most important as they give you long term performance and reliability.
Active Resin Flooring are experts in resin flooring and they operate throughout South East London providing excellent service in the region.
For your specific requirements and any questions you might have concerning our products and services, contact Active Resin Flooring on 01245 678920, and we'll be delighted to discuss and help.
We hold our passion for customer service as highly paramount. We can also assist you with design and offer a free site survey and detailed specifications and quotation without obligation. Of course, you always have the choice and we are always pleased to hear from you.
Why not give us a call today
For free resin floor advice or a free quote
Information about London
Active Resin Flooring offers Waterproof Flooring Services in London.
London is a beloved Capital City located in the heart of Greater London in England.
London's local attractions include Canary Wharf, Hatton Garden, Three Mills, and River Thames.
London is well known for its many rivers and waterways including River Thames, Kensington Canal, and London River Services.
London's governing local authority structure is a Devolution In The United Kingdom.
London is part of Greater London.
London is associated with county districts including Harrow, Abbey Wood, Burnt Oak, Isleworth, and Kensal Green.
Wards for local government elections in London also include Brentford, Barnes, Kew, and Teddington.
Capital City's such as London are divided into parliamentary constituencies such as Battersea (UK Parliament constituency), Paddington North (UK Parliament constituency), Westminster Abbey (UK Parliament constituency), Kensington and Chelsea (UK Parliament constituency), and Westminster (UK Parliament constituency).
The Capital City of London additionally contains villages such as Harefield, and Arkley in its boundaries.
Incorporated settlements within London's boundary now include Adelphi, East Barnet, Raynes Park, Bermondsey, Maida Vale, West Norwood, and Greenford.
Active Resin Flooring's Waterproof Flooring Services area like-wise encompasses Dartmouth Park, Brondesbury Park, Battersea, Muswell Hill, and Greenwich in the Capital City of London.
Other service areas covered by Active Resin Flooring within London, England include Brent Park, Cottenham Park, Hampstead, Gidea Park, and South Norwood,
in addition to London's outer urban areas Barking, Lea Bridge, Hook, Eltham, and St Giles.
Last but not least Active Resin Flooring's Waterproof Flooring Services cover the greater London area including Harlesden, Catford, Edgware, Chingford, and Shepherd's Bush.
Smaller areas within of London, Greater London include Bexley, Paddington, Shoreditch, Putney, and South Hampstead.
Within London you find towns such as Woodside Park, Romford, Waterloo, Pitshanger, and Holloway.
Other towns including Barking, Enfield Town, Westminster, Chipping Barnet, and Chinatown can be found within the Capital City of London.
Institute of Cancer Research, and Lister Institute of Preventive Medicine located within London are distinguished through England and the United Kingdom.
Well-known schools in London are London Oratory School, and The Hampshire School.
Promoting cultural heritage in London is the Carlyle's House, and Saatchi Gallery.
St Luke's Church, Newington Green, and Pollards Hill are popular with London locals and are known throughout England.
Essential roads and infasructure in London include Lillie Road, Angel, and Bishopsgate.
Places to see in London include Statue of Charles II, Royal Hospital Chelsea.
Situated in London, notable heritage assets include 15 Cheyne Walk, Royal Hospital Chelsea, Stamford Bridge (stadium), St Helier, and Sloane House.
A number of churches are located in London including St Mary's, Church of Our Most Holy Redeemer and St Thomas More, and Chelsea Academy.
London has a notable history, including Three Mills, Chelsea Harbour, Enfield Island Village, Sands End, and Timeline of London.
London's main business centres are comprised of Canary Wharf.
London is the Capital City where a number of businesses were founded including Granny Takes a Trip, Finborough Theatre, and Rockstar London.
Granny Takes a Trip is a major retail center point of commerce in London
FAQ's
What is the most advisable Resin Floor?
There is no one best type of resin floor. There are multiple flooring solutions which can be selected from based on your specific requirements. We can help you make an informed decision by talking through your flooring project with you.
Are epoxy floors really waterproof?
A large number of epoxy floors claim the waterproof feature, but they are only temporarily waterproof without being a resin-rich poured floor.
Does epoxy also make wood waterproof?
Usually, epoxy is an ideal coating for wood projects that have the tendency to suffer exposure to wear or moisture because it has the ability to give wood a resilient and waterproof finish.
Is there any difference between waterproofing and water-resistant flooring?
Time is what distinguishes Waterproof flooring from water-resistant flooring. While Waterproof Flooring is permanent, water-resistant flooring will be soaked up eventually. This means that the water will never be able to penetrate the Waterproof Flooring, no matter how much time has passed.
Are epoxy floors really safe?
Epoxy Floors provide long lasting and durable protection for your floor and they are also sleek and smooth. You might wonder if the associated chemicals and fumes are harmful to your family. Truly, the presence of these fumes and chemicals present in epoxy floor coating results into nothing dangerous because they are not any stronger than a can of paint sold at the hardware store.