What Is Seamless Resin Flooring?
Seamless flooring has a uniform surface, without any ridges or joints visible. This type of flooring is mainly used in commercial and industrial spaces. The seamless resin flooring process employs pumped polymer systems to achieve the iconic and truly seamless finish. You may also choose to add some aggregates or PVA flakes to achieve different kinds of finishes. We recommend choosing a colour additive of your choice for an aesthetically pleasing floor surface.
Since there are no joints or seams on the floor, this type of flooring offers a safe and completely hygienic environment. There is absolutely no place for bacteria or other microorganisms to accumulate between the layers. Seamless floors are also very easy to clean, thus saving time and effort.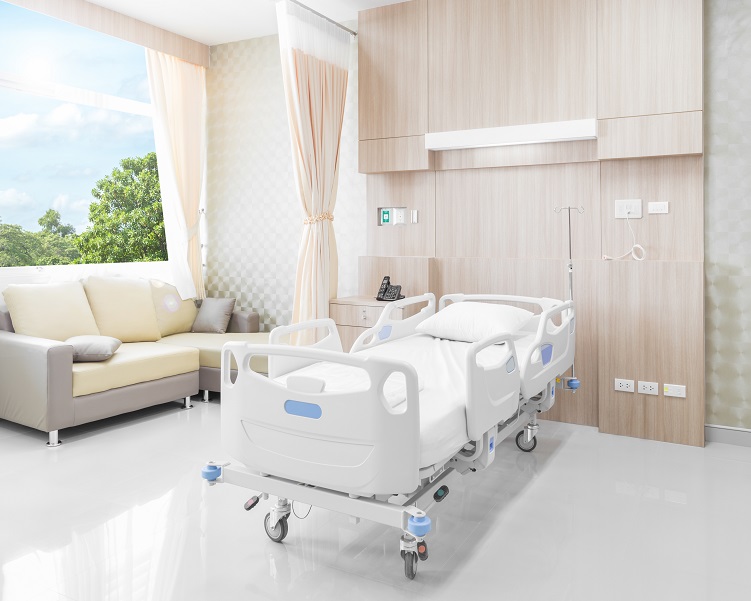 Seamless floors are very popular and widely used in the food industry. Places ranging from pubs and cafes to even upscale restaurant kitchens take great benefit from its seamless surface. Food preparation areas need good hygiene ratings and businesses may get penalized for unhygienic kitchens. Seamless floors offer a great way to prevent this, by providing a dirt and bacteria free surface. While there are some standard colours available, you can easily choose a colour of your choice and we will add it into the mixture.  Resin floors installed by means of the pouring method are a favourite of architects and designers, owing to their amazing durability and easy installation.
Moreover, the low project costs and the available design freedom add to this growing shift towards resin flooring from the traditional flooring options.
Our Guarantee
Free Site Visit and Survey
Full Insured
No hidden Costs
Professional Workmanship
15 Years Experience
British Standard Compliant
What Are the Pros of Seamless Resin Flooring?
Seamless resin floors are easy to clean and maintain. This is because of the absence of any gaps or breaks on the floor surface. Since there is no space for dirt and other small particles to accumulate, the seamless floors stay clean and are also very hygienic. Whereas, vinyl tiles need waxing and resealing of the tile flooring on a regular basis.
The smooth surface allows for easy movement and the cleaning process is a breeze.
Seamless floors are virtually impossible to taint, thus allowing for easy cleaning by means of a pressure wash.
You will not have to worry about the integrity of the resin used in our epoxy floors. Our resin material is impervious to chemicals and other ingredients found in most of the common cleaning substances.
Our seamless resin flooring solutions are made to adorn your home interior and other places of use alike. Seamless floors can also withstand medium to moderate traffic and show no sign of breakage or deterioration.
Not only are our seamless resin floors highly durable but they are also resistant to water, dust and different types of chemicals.
There is no ill-effect of heating systems on our flooring solutions. So you can use our products, even if you have underfloor heating system installed in your home or workplace.
What Are The Different Types of Seamless Resin Flooring?
Seamless epoxy flooring and polyurethane flooring are the two types of resin flooring available out there. These two poured resin flooring types are very seamless and come in a wide variety of different colour options. Our poured resin flooring inventory includes black and grey resins and a total of two finishing options, namely, gloss silk and matt finishes.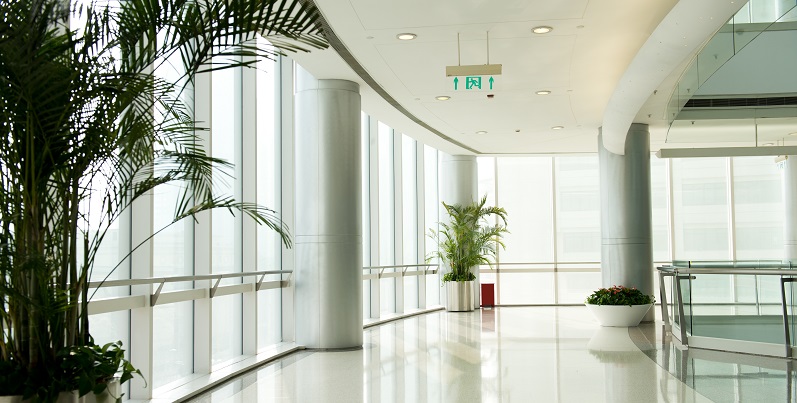 How to Find out Which Epoxy Resin Flooring Type Will Work Best for You
We recommend going for the seamless resin flooring option if your main aim is a simplistic yet durable surface. Seamless flooring is widely used in industrial areas with an equally abundant use in commercial environments. The past couple of years have also seen a growing trend of seamless flooring in domestic environments. The tough surface provided by the seamless resin flooring, coupled with its aesthetic simplicity is the main selling point for this type of poured resin flooring. Needless to say, easy cleaning and the two beautiful gloss or matt finish options seal the deal with most of the buyers.
Resin flooring is one of the best ways to add aesthetics to your environment while also achieving years-long durability and ease of use. The one colour look goes well with darker interior settings while the polyurethane option works best with all other interior types. We also provide our clients with the option to create a colour scheme of their choice from the large variety of colour options available.
Get in Touch Today to Get Your Seamless Epoxy Resin Floor Installed
We offer a large range of colour and tone options with our seamless resin flooring. Our epoxy resin colours are both warm and comfortable and give a pleasant feeling upon contact. With their waterproofing quality, resin floors automatically become the best option for any type of flooring use. Resin Flooring's seamless flooring solutions are among the top quality products currently available in the market. Be prepared to get blown away by the seamlessness and flatness of our floors, with the guarantee of amazing durability.
Resin Flooring's resin solutions also make for beautiful wall décor and floor finishes. We offer a luxurious flooring solution with the promise of durability against all sorts of environmental agents and factors.
Get in touch with us now at 01245 678920 to get your questions answered regarding our services. Our customer care agents would be pleased to discuss the various available options with you. You can also request samples and quotes for our services through our helpline.
Free Site Survey No Obligation
For expert opinion on your next project
Information about London
Active Resin Flooring is proud to offer Seamless Flooring Services in London.
London is a Capital City located in Greater London in England.
London's main tourist attractions include Three Mills, Canary Wharf, Hatton Garden, and River Thames.
London is well known for its many rivers and waterways including River Thames, Kensington Canal, and London River Services.
London's local authority responsible for the provision of all local government services is a Devolution In The United Kingdom.
London is situated in Greater London.
London is attributed to Harrow, Abbey Wood, Burnt Oak, Kensal Green, and Isleworth administrative county districts.
Administrative ward subdivisions of a London also include Barnes, Brentford, Teddington, and Kew.
The Capital City of London parliamentary constituencies include Kensington and Chelsea (UK Parliament constituency), Paddington North (UK Parliament constituency), Battersea (UK Parliament constituency), Westminster (UK Parliament constituency), and Westminster Abbey (UK Parliament constituency).
The Capital City of London additionally includes villages such as Arkley, and Harefield in its administrative area.
Over the years London has assimilated a number of settlements including Adelphi, Greenford, West Norwood, East Barnet, Bermondsey, Raynes Park, and Maida Vale.
Active Resin Flooring's Seamless Flooring Services area in the Capital City of London also encompasses Brondesbury Park, Muswell Hill, Battersea, Dartmouth Park, and Greenwich
Other service areas covered by Active Resin Flooring within London, England include Brent Park, Cottenham Park, Hampstead, Gidea Park, and South Norwood,
as well as London's outlying urban areas St Giles, Eltham, Hook, Lea Bridge, and Barking.
Last in order of mention, Active Resin Flooring's Seamless Flooring Services cover the larger London area along with Edgware, Shepherd's Bush, Harlesden, Catford, and Chingford.
The small communities of Shoreditch, South Hampstead, Bexley, Paddington, and Putney are located within London, Greater London.
Within London you find towns such as Woodside Park, Romford, Waterloo, Pitshanger, and Holloway.
Other towns including Barking, Enfield Town, Westminster, Chipping Barnet, and Chinatown can be found within the Capital City of London.
Lister Institute of Preventive Medicine, and Institute of Cancer Research in London are famous through out the England and the United Kingdom.
Amongst the numerous schools and further education establishments in London are London Oratory School, and The Hampshire School.
Provide a physical education forum within London is the Saatchi Gallery, and Carlyle's House.
St Luke's Church, Newington Green, and Pollards Hill are popular with London citizens and known throughout England.
Notable roads within London include Angel, Lillie Road, and Bishopsgate.
London is best known for Statue of Charles II, Royal Hospital Chelsea.
Withing the boundaries of London, Royal Hospital Chelsea, St Helier, Stamford Bridge (stadium), Sloane House, and 15 Cheyne Walk of special interest.
Many churches are still located in London, St Mary's, Church of Our Most Holy Redeemer and St Thomas More, and Chelsea Academy to name but a few.
The history of London has Timeline of London, Enfield Island Village, Chelsea Harbour, Sands End, and Three Mills.
Canary Wharf are London's main business districts.
London is the Capital City where a number of businesses were founded including Granny Takes a Trip, Finborough Theatre, and Rockstar London.
London's shopping centers are famous and people flock to Granny Takes a Trip
FAQ's
What Are the Costs Of Resin Flooring Installation?
The total costs depend on the area covered. We usually offer a full quote for seamless coverage of your entire floor area.
How Can I Clean My Epoxy Floor?
You can clean your epoxy floor with any of the conventional floor cleaning methods. You can use a mop or vacuum to get rid of any dust and dirt.
What Steps Should Be Taken Before The Resin Floor Installation?
We recommend getting your floor cleaned and freed of any cracks or imbalances. Special treatment may be required on older floors where cracks emerge with continued use.