This is the reason why architects love and often recommend them for commercial and retail spaces. Industrial self-levelling resin floors are used in food industries, exhibition complexes, refrigerator warehouses, car parks, high traffic offices, factories, retail stores, showrooms, household kitchen and bathrooms.
The beauty of self-levelling resin floors is that they offer features such as durability, safety and aesthetics. self-levelling resin floors are versatile in the sense that you can use them to floor a wide a range of spaces.
Our Guarantee
Free Site Visit and Survey
Full Insured
No hidden Costs
Professional Workmanship
15 Years Experience
British Standard Compliant
How Self-levelling Resin Flooring Works
Floor epoxy paints are basically like plain raw epoxy resins with pigment added. They don't contain any thixotropic agents in them. Hence, they work best on flat surfaces (for example, floors).
The first step in the application of this self-levelling epoxy is the primer coat. The primer coat prepares the surface and provides a base for the resin to adhere. The next step is to apply the self-levelling resin and then let it set. Once the self-levelling coat has set, the floor application is topped with a top coat to seal it.
This process is a 'pour and leave' process. The application is self-levelling and requires no flatting polish or further finishing. However, if you need to polish the resin, it is very easy to polish. All you need is simple abrasive paper and polishing compounds.
Are you looking to enclose your underfloor heating pipes and put the finishing touches to your flooring? Our superb selection of self-levelling compounds and self-levelling floor screeds will guarantee the flawless finish of the floor or act as the final wearing surface. Call 01245 678920 for more information.
Advantages of self-levelling Resin Flooring
Thanks to modern designers, there are a wide array of colours and modern floor technologies that will allow the creation of self-levelling floors with logos, panorama or 3D pictures suitable for any interior space.
The most obvious of the numerous advantages of self-levelling epoxy floors is that they look good. After completion, the coating gives a finish that looks glossy and beautiful. Depending on your colour preference, there are a variety of colours that you can add to your home or business floors to add that spark and a sense of liveliness. Also, if the floor is damaged before applying the coating, it goes right under the coating. As such, it is useful for covering up damages that are present on concrete floors.
Here are some of the main benefits of choosing self-levelling epoxy floors:
Slip-resistant, even when wet
High scratch and impact resistance
Variable thicknesses for versatile application
Chemical and heat resistance
Attractive, bright colour options
High gloss, appealing finish
Easy to clean smooth, seamless finish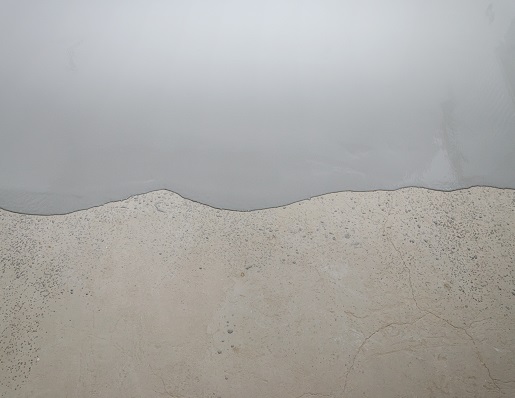 Our self-levelling formulas contain epoxy resin and polyurethane that reflect light providing a beautiful finish. The self-levelling resin flooring is suitable for kitchens and bathrooms because it has a surface that is not slippery, it is resistant to weather damage and to light.
Our Self-Levelling Resin Flooring Services
Self-levelling epoxy flooring can take the look of your facility or business space to the next level. It can strengthen, brighten and improve the link of your entire facility. If you are interested in our self-levelling resin flooring installation services for your building, please feel free to contact our epoxy floor experts today.
We can enlighten you on the numerous advantages and features of self-levelling epoxy flooring. We can also help you decide on what flooring option is best for you. Please call phoenix to get started.
FAQ's
Why They Are Called Self-levelling Floors?
They are called self-levelling epoxy-based floors because once applied, the resin-based epoxy coating creates a level and smooth texture on the floor's surface.
Are self-levelling Resin Floors Smooth?
Epoxy floors are bright and professional in comparison to the average garage floor. The smooth and even surface make it easy to sweep and maintain. Besides this, self-levelling resin floors is water and heat resistance and can withstand chemical spills or chemical cleaners.
Can self-levelling Resin Flooring Automatically Level Uneven Floors?
self-levelling resin floors cannot automatically uneven floors. This is because levelling uneven floors is not the purpose of self-levelling resin floors. The surface unevenness of the substrate will be likely much larger than the 2-3 mm thickness of your floor coating. You face the risk of adding large amounts of epoxy and not getting any substantial results as the unevenness of the surface will remain. So you should apply the product on levelled and flat surfaces only.