Cream Coloured Resin Floors
Polyurethane flooring and epoxy resin-based coatings have a variety of colours to satisfy your needs. As a result of the long term permanence of these resin-based flooring systems, you can rest assured knowing that these coloured floors won't easily fade. Generally, floor installations consist of primary colours, but there are other retail and commercial floors which have marble, gloss, glitter or cream finishes. We can match a cream to your brand or decor, and mix flooring resin colours to your exact needs.
Your floor shouldn't look dull or boring, and this is why we suggest adding a splash of colour as a beautiful way of changing the atmosphere. From wanting your room to feel warmer, to the desire to promote your institution with colour branding, resin flooring can make your wishes a reality.
Where Can Cream Coloured Resin Flooring Be Used?
A neutral cream epoxy resin floor with chips of coloured and clear recycled glass will result in a classy sophisticated look usable for all areas which require a seamless, attractive and heavy-duty floor finish. Industrial and commercial institutions can make use of this resin flooring, especially large-scale classy commercial spaces that need a floor finish that has an awesome look, high durability and is easy to clean. Cream resin flooring can equally be used in a home, factory, or anywhere else.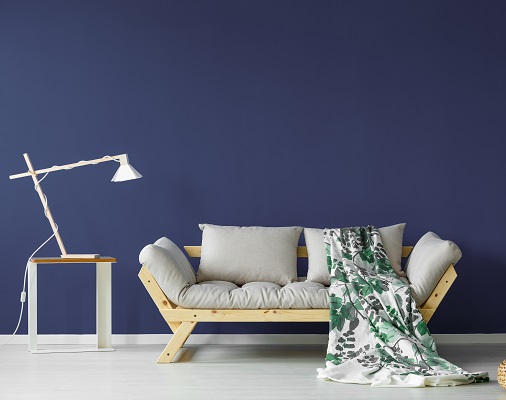 What Are the Advantages of Cream Coloured Resin Flooring?
Self-smoothing resin systems can come in a variety of colours (sometimes with minimum quantities). We can help you achieve a brightly coloured smooth resin floor finish that has a glossy or a matt finish. It has an easy to clean finish; and resistant to microbe growth. Clubs, restaurants, lobbies, shops, halls, receptions, showrooms, lobbies, cafes, coffee shops, atria, and office blocks can all make use of our resin flooring systems. Our floors can be harmonised with corporate colours to augment brands and help produce a sophisticated interior design. Resin Flooring has also launched a new collection of dependable cream floors to assist commercial space designers to create gleaming and crisp cream floors.
Epoxy paints are also produced for garage floors with a range of colours to add a dash of colour to your garage. Newly applied epoxy cream paint on your floor will not only make the space brighter but also shield it from scuffs, oil stains, cracks and peels, tire marks and spills.
Our Guarantee
Free Site Visit and Survey
Full Insured
No hidden Costs
Professional Workmanship
15 Years Experience
British Standard Compliant
Our Resin Flooring Solutions
Resin Flooring has a collection of colours available. We always advise that concrete grinding and repairs be first carried out on your floor before we apply resin floor products. When this is done, your space will be provided with a really smooth floor finish that looks amazing and is easy to clean. For wet areas, which usually need more slip resistance, the aggregate can be dispersed between coats into this product to provide a very dependable anti-slip floor covering. 
Why not give us a call today
For free resin floor advice or a free quote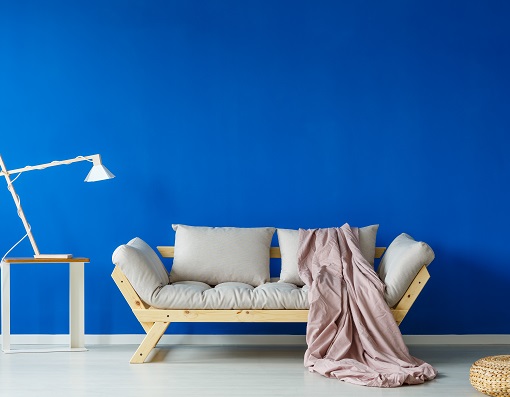 The variety of colours which Resin Flooring comes with makes it a fabulous product for separation of walkway marking, logos, and areas line marking. We can grind two coats of high build paint, during one weekend, and this makes it perfect for places that do not have any downtime on weekdays. Call us today and we'll be able to set up a site visit, where one of our experienced resin flooring teams will come over, evaluate your floor condition and suggest the best flooring solution.
We install and supply floor coatings that provide a smashing ornamental polish. Based on your facility's needs, and the structure of your concrete floor, we can use coatings that have compressive strength and impact resistance, which can withstand even the most rigorous use.
How Much Does Cream Resin Flooring Cost?
Contact our team at emailXXX or call 0208 6140774 for a no requirement quote and a more comprehensive reply to this question. 
Get a Cream Resin Flooring Quote.
Call our team on 0208 6140774 or input your details in our contact form to get a quote for a cream coloured resin floor, and more detailed information on our range of resin products.
Free Site Survey No Obligation
For expert opinion on your next project
Information about London
Active Resin Flooring offers Cream Flooring Services in London.
London is a Capital City in Greater London.
London's sightseeing opportunities include Canary Wharf, Three Mills, Hatton Garden, and River Thames.
London is well known for its many rivers and waterways including River Thames, Kensington Canal, and London River Services.
London's local authority responsible for the provision of all local government services is a Devolution In The United Kingdom.
London is found in Greater London.
London is linkedd to county district shires including Harrow, Kensal Green, Burnt Oak, Isleworth, and Abbey Wood.
The wards and electoral sub divisions of London also include Kew, Brentford, Teddington, and Barnes.
The Capital City of London is representated at a national level by Westminster (UK Parliament constituency), Kensington and Chelsea (UK Parliament constituency), Westminster Abbey (UK Parliament constituency), Paddington North (UK Parliament constituency), and Battersea (UK Parliament constituency).
The Capital City of London additionally includes villages such as Arkley, and Harefield in its administrative area.
London incorporates a number of settlements including Adelphi, West Norwood, Maida Vale, Bermondsey, Greenford, Raynes Park, and East Barnet.
Active Resin Flooring's Cream Flooring Services area in the Capital City of London also encompasses Brondesbury Park, Muswell Hill, Battersea, Dartmouth Park, and Greenwich
Other service areas of Active Resin Flooring in London, England are comprised ofGidea Park, Hampstead, Cottenham Park, Brent Park, and South Norwood,
in addition to London's outer urban areas Barking, Lea Bridge, Hook, Eltham, and St Giles.
Last but not least Active Resin Flooring's Cream Flooring Services cover the greater London area including Harlesden, Catford, Edgware, Chingford, and Shepherd's Bush.
Within In London, Greater London you can find several small communities including South Hampstead, Putney, Shoreditch, Bexley, and Paddington.
In London you find towns like Pitshanger, Holloway, Woodside Park, Waterloo, and Romford.
Other towns including Barking, Enfield Town, Westminster, Chipping Barnet, and Chinatown can be found within the Capital City of London.
Institute of Cancer Research, and Lister Institute of Preventive Medicine located within London are distinguished through England and the United Kingdom.
Notable educational establishments in London include London Oratory School, and The Hampshire School.
Informal learning environments in London include the Saatchi Gallery, and Carlyle's House.
St Luke's Church, Newington Green, and Pollards Hill are popular with London locals and are known throughout England.
Local roads within London include Angel, Lillie Road, and Bishopsgate.
London reputation can be ascribed to its rich heritage including Statue of Charles II, Royal Hospital Chelsea.
Blended into London a number of buildings of national importance can be found including 15 Cheyne Walk, Royal Hospital Chelsea, Stamford Bridge (stadium), St Helier, and Sloane House.
Churches in London include Church of Our Most Holy Redeemer and St Thomas More, St Mary's, and Chelsea Academy.
The history of London has Timeline of London, Enfield Island Village, Chelsea Harbour, Sands End, and Three Mills.
Canary Wharf are notable as London's main business centres.
A number of companies including Rockstar London, Granny Takes a Trip, and Finborough Theatre in the Capital City of London.
Granny Takes a Trip is one of London's shopping centers and a focal point of local commerce.
FAQ's
What is the installation time for resin flooring?
Resin flooring can be installed from 2-5 days, based on the resin system. The standard one colour resin floor installation could be up to 5 days.
How can a site survey be booked?
Be aware that for small projects such as residential projects, we only set up site surveys after the client is aware of the standard price for the needed resin system based on the floor size and plan.
Before the resin floor application, what is the required floor preparation?
A fresh, seamless, crack-free, and properly fixed floor substrate is required for new floors, before installing a smooth resin floor. For former substrates, special treatment is needed, so we can offer advice during the flooring evaluation, and we prefer to carry out the substrate preparation.
What are the available colours?
Resin floors are available for installation in almost every colour. We have a variety of classic colours procurable for every product we supply. If your desired colour is not procurable as standard, we can specially blend another colour to be similar as possible to any sample you provide. Although these colours which are specially blended and nonstandard usually cost more, they create a personal floor.