Applying Grey Coloured Resin Coating
The various combinations and shades of grey are popular choices for commercial indoor spaces; as colour can be applied to all types of resin flooring systems.
Our Guarantee
Free Site Visit and Survey
Full Insured
No hidden Costs
Professional Workmanship
15 Years Experience
British Standard Compliant
The Many Benefits of a Grey Coloured Resin Floor
Odour free
Industry grade UV resistant
Non- porous and seamless, which reduces staining and eliminates the need to reseal
Quick installation
It is made with non-volatile organic materials, this means no harmful fumes
Can create 3D effects because of its thickness
Polished finish that discourages the growth of bacteria. So you won't have to deal with unhygienic, ugly looking lines on your floor surface.
Water- resistant, sturdy and durable
Need to Buy a Grey Coloured Resin Floor?
We at Active Resin Flooring are experts in the supply and application of grey-coloured resin flooring. Our resin products are carefully put together for that long-lasting finish.
We offer all our customers free consultation; this includes guidance during the design stage and a detailed written quotation for all proposed grey-coloured resin floor projects. We are prompt, customer friendly, reliable, and deliver high-quality projects all the time. We guarantee that our quotes will always match your invoice.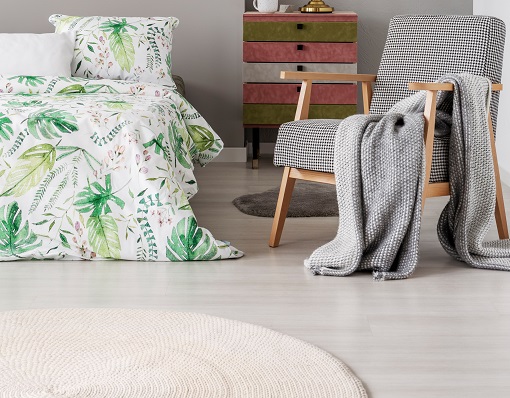 We have an extensive range of products to meet any of your specific projects need including Tintable and Clear Polyurethanes, Grey Coloured 100% solid Epoxy, Quartz, Breathable Epoxies and many others.
Get in Touch
Are you are on the hunt for a bespoke grey coloured resin floor finish that isn't readily available? Please call us on 01245 678920 or book an appointment (by filling out our contact form) to visit us at South East London and we'll be more than happy to help meet that need.
FAQ's
What can I do to prepare my floor?
If your current floor is just worn out, has no chipped paint spot, and the paint coating is firm on the concrete surface, then you would not have to remove it. All you have to do is dull out glossy areas by sanding. Wipe away debris, leave to dry then your floor is ready for the application of a grey coloured resin coats.
If the surface to be painted is worn out and chipped, you would need to check for and remove all chipped paint flakes before applying the grey coloured resin coat. This is because painting without removing old paint flakes will cause your new floor coat to chip as well. An efficient way to get an old coat of paint off is to sand it down using a floor grinder or paint stripping chemicals.
Although waterborne properties of our products are safe for use on most old and worn out paint coated floors, we always recommend that you sand your floor down. Your freshly stripped floor should be bare and look like an 80 grit sandpaper(or rougher), so that your new grey coloured resin-coated floor will adhere securely.
How will waterborne and solvent based products interact with grey coloured resin flooring?
Grey coloured resin flooring such as Polyurethane, Polyaspartic or Epoxy interacts well with waterborne and solvent based products, as well as 100% solids.
How quickly can I use my newly coated grey coloured floor?
For temperature-controlled spaces, we estimate approximately three hours. It would be longer for spaces that are not temperature controlled.
I have cracks in my concrete floors, will my grey coloured resin coating hide or fix it?
Almost any imperfection on your concrete floor will be hidden or reduced by the application of the grey coloured resin coating. Our experts will inspect your floors for imperfections and if they cannot be hidden, will repair any cracks or loose concretes with our signature products before laying the fresh coat.