Properties of our stained glass Resin Floor include 
Multi-purpose 
Enhanced flow
Resilient to wears 
Self-levelling glass finish 
Unique aesthetic appearance
Fortification
Transparent finish
Well designed and properly researched
Our Guarantee
Free Site Visit and Survey
Full Insured
No hidden Costs
Professional Workmanship
15 Years Experience
British Standard Compliant
Why Select Stained Glass Chips For Resin Floor Finish?
People incorporate resin floors for several reasons. Resin floor finishes have high load bearing strength, have a consistent finish as well as easy maintenance due to its dust and liquid resistant properties. It offers suitable protection from both weather and a wide range of chemicals.
Once the Epoxy resin has been set your floor immediately become an air-tight, waterproof and sterile surface with many advantages and if you add stained glass to the mix it becomes a beautiful design feature with glass crystals of 2.55mm thickness which pose no hazards. The lifespan is further enhanced by its non-slippery surface and easy to scrub nature.
Why not give us a call today
For free resin floor advice or a free quote
Reasons You Should Patronise Resin Flooring
We are an industry leader in the provision of resin floor solutions in the UK. We have sufficient expertise in the laying of wide varieties of epoxy resin floors in new developments and in renovation projects.  We have a reputation across the UK for providing top quality floor finishes.
We have high confidence in our range of services and products that can be applied in a wide range of projects including domestic, commercial, and industrial buildings. We have the technical know-how and experience to ensure your project can meet your requirements and maintain its pristine conditions for a very long period. Many companies offer similar services to ours but none is as well rounded and adaptable as our team at Resin Flooring. We have a proven track record in the food industry, as well as in health and safety requirements. Our work is punctual and is done in a clean manner to ensure we can fulfil your requests every time you work with us. Resin Flooring professionals offer our clients the benefits of expert technical ability in surface preservation and resin floor installation.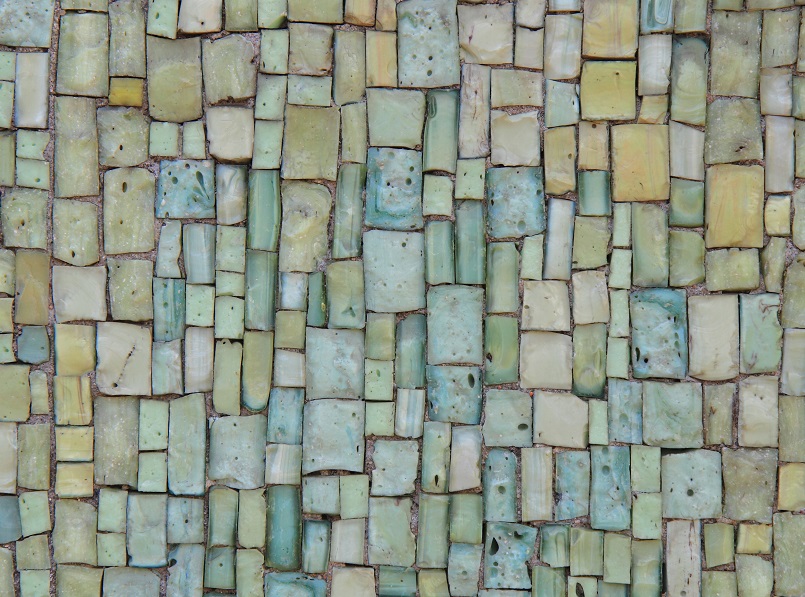 Price Estimation For Stained Glass Resin Floors
We offer a wide range of services that are adaptable to various price ranges depending on what your budget and project require. We have the expertise to give you the best results in a wide range of service from decorative to industrial floors. With over 3 decades of experience, our high level of expertise is evident in every stage of our service provision, contact us today for a free quote.
Hire Us For All Your Resin Floor Needs
Choosing the right product and service for your project is essential to its success and after successful installations in locations ranging from stadia to factories across the UK we cannot stress how necessary it is to contact our team early for effective customisation of your project needs.
You can phone us for a quote on XXX. No other company in the industry constantly encourages you to call us for a free round the clock consultations at all hours and at all locations. We are ready whenever you are. Our customer service is a personal relationship and we regularly share useful information, advice and service hacks. You need not fear that you will be unnecessarily hounded because our professionals are not salesmen and they have all the experience required to guide you through. We will even handle your tables, wood rot, and boat leaks.
We are always within easy reach and our services are person to person. We are a science and technology-driven company. We are not one of those unscrupulous one-size-fits-all con enterprises that are popular on the internet advertising inferior quality Chinese manufactured epoxy resins with zero technical knowledge of what they are selling.
Free Site Survey No Obligation
For expert opinion on your next project
FAQ's
Available colours
Our resin floors are available in virtually every colour. There's a wide variety of regular colours for all the products we install. We can also specially mix colours to match colour gradients you provide in samples that are not readily available. However, this service is a little more expensive than standard colours but they create more individualistic designs which are worth the extra cost.
What is the best surface for epoxy resin application?
Resin floor coatings can be applied to a wide variety of floor types including marine ply, concrete, screeds, tongue and groove chipboards, many types of tiles, cement Isocretes and other resinous materials.
Can I use resins on my staircase?
At Resin Flooring our resin coatings can be applied to stairs by attaching a timber baton or wooden strip to the front of each step, this allows us to pour resin on each step.