Terrazzo is a smooth decorative floor tile that is made up of inert marble and epoxy resin. The floor provides high wear prevention and decorative finish for public spaces such as shopping centres, supermarkets, airports, and so on.
Historically, terrazzo was first discovered in Italy when quarry workers who were working saw some pieces of marble, took them home and used them on their floors. Those pieces were made into mortar form. No specific year or date can be said about the first made terrazzo floor, but stories have it that it was around some 600 years ago.
Till date terrazzo still has to do with tossing marble chips into cement. At first, the floors used to be rough and uneven, but with the application of refined polishing techniques and as more opportunities to add more colours and increase in thickness, terrazzo has become most people's preferred choice.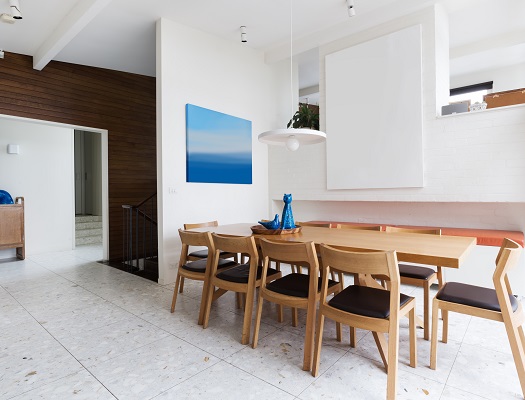 Today Resin, as well as our ordinary cement, is what is used in producing terrazzo, although Resin is more expensive than the other components because it has a smoother finish and it's highly resistant to any scratches and cracking compared to the rest types which makes it stand out. Another advantage of terrazzo made from a Resin material is that it's very robust; it has a very long life span, seamless, and elegant, and that makes it unique.
Our Guarantee
Free Site Visit and Survey
Full Insured
No hidden Costs
Professional Workmanship
15 Years Experience
British Standard Compliant
How to cast terrazzo Resin floor 
First, having mixed both the resin and ordinary cement together, both are poured on the site to create something like a seamless floor. To make the surface beautiful and smooth, it's then ground with a grinder and also polished. The ordinary cement is usually used for both the indoor and outdoor processes while the Resin is only used for the indoors only and also has an added advantage of little flexibility. To avoid water penetration, the terrazzo must be adequately sealed with durable material.
In trying to repair a lousy terrazzo floor, it must be fully re-grinded and re-polished. Our highly skilled and professionals in terrazzo making at Resin Flooring can also restore damaged floors, staircase, and cladding materials instead of changing everything completely, which makes terrazzo a better option. Repairing and replacing damaged terrazzo tiles rather than replacing the entire floor of a building is far more economical, and on the bright side, it saves you more money.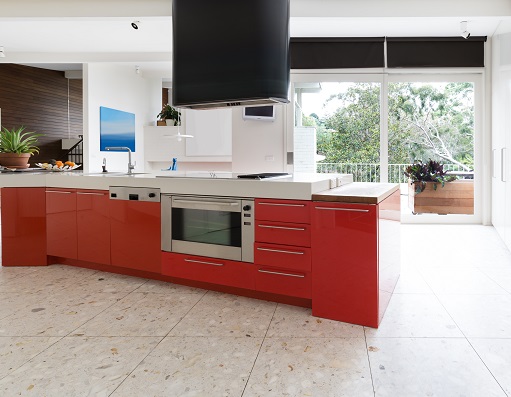 Why should you choose Terrazzo Resin for your floor?
With the advancement of modern technology, the combination of traditional terrazzo and advanced polymer technologies offers tremendous flexibility compared to the polished concrete, and it also demonstrates high strengths and also makes it possible for it to be polished earlier than most concrete. Also, terrazzo Resin flooring has an excellent adhesion surface which is well-prepared and will bond to marble and terrazzo. This is ideal for steps with edges. Another feature you should know about terrazzo is that it can retain heat effectively, making it a perfect choice for underfloor heating.
Also terrazzo these days can be used to form any shape and is already being used in making modern furniture. Terrazzo resin floors also combine extreme wears and, scratches resistance with excellent and truly unique aesthetics to give your home or office space the perfect look.
Why not give us a call today
For free resin floor advice or a free quote
Where do you use terrazzo Resin flooring style?
Are you looking for high quality and durable terrazzo tiles Resin Flooring is the best place for you and our products can be used in stadiums, airports arena, retail, or education environments? Resin Flooring UK is the ultimate in luxury and high-quality, durable flooring for open markets, shopping malls, and commercial venues. Our products are well-sealed and highly water-resistant, and you can apply it to any interior wall or floor, and that includes kitchens and bathrooms.
How much does terrazzo Resin flooring cost?
Well, the price is usually calculated based on per square meter. So if you are requesting a quote for coating a floor always remembers to include the size of the surface. Also, the size of the area you want to work has a significant influence in determining the overall cost. The size of the surface will help us determine the number of materials needed but this does not necessarily mean the more significant the area the more the price, what we mean is this the more significant the area we cover in one quote the better the chances of you getting a discount from us. So if you are thinking of including just a little space in your property we encourage you to think about the advantage discount in large flooring projects
Why should you choose Active Resin Flooring for your terrazzo Resin flooring?
Resin Flooring has pushed the boundaries, breaking new grounds and setting a very high standard as our products can even be used for vertical surfaces. Also, Resin Flooring gives your terrazzo floor a unique treatment that makes it impossible for someone to slip. Our floor treatments don't wear off or fade quickly, they're special treatments that microscopically change the floor surface to achieve a slip resistance and smoothness, thus, making the floor easier to clean.
Also, if you want to use it in a business environment, it will not have any negative impact on your business, it will enhance productivity in any areas that are prone to water splashes or spilling. And assuredly it will bring great peace of mind not only to you but also to your employees that their safety is guaranteed when working on a wet floor.
We take pride in delivering the right floor to our clients, so we consciously take into account, the floor's slip resistance, performance, cleaning and aesthetics while putting it all together. Our vast range of products is aimed at providing solutions to your flooring needs. Our products variety include coatings, floor sealers, screeds, polyurethane, quartz screeds and self-levelling resins.  As a member of the National Federation of Terrazzo Marble and Mosaic Specialists, FIFA, and the Resin Flooring Association, XXX company takes it upon itself to maintain and improve the standards of craftsmanship in the industry.
Contact us today 
We are located at South East London, United Kingdom. Also, call us on the phonexxxx or  Email us; XXXX today for your terrazzo flooring.
Free Site Survey No Obligation
For expert opinion on your next project
Information about London
Active Resin Flooring is proud to offer Terrazzo Flooring Services in London.
London is a Capital City in Greater London.
London's main tourist attractions include Three Mills, Canary Wharf, Hatton Garden, and River Thames.
As a result of its location, a number of rivers and water ways inlcuding Kensington Canal, London River Services, and River Thames are found within London.
London's local authority responsible for the provision of all local government services is a Devolution In The United Kingdom.
London is found in Greater London.
London is attributed to shire districts including Burnt Oak, Harrow, Isleworth, Kensal Green, and Abbey Wood.
Wards for local government elections in London also include Brentford, Barnes, Kew, and Teddington.
The Capital City of London parliamentary constituencies include Kensington and Chelsea (UK Parliament constituency), Paddington North (UK Parliament constituency), Battersea (UK Parliament constituency), Westminster (UK Parliament constituency), and Westminster Abbey (UK Parliament constituency).
The Capital City of London additionally contains villages such as Harefield, and Arkley in its boundaries.
London incorporates a number of settlements including Adelphi, West Norwood, Maida Vale, Bermondsey, Greenford, Raynes Park, and East Barnet.
Active Resin Flooring's Terrazzo Flooring Services area like-wise encompasses Dartmouth Park, Brondesbury Park, Battersea, Muswell Hill, and Greenwich in the Capital City of London.
Other service areas covered by Active Resin Flooring within London, England include Brent Park, Cottenham Park, Hampstead, Gidea Park, and South Norwood,
as well as London's outer urban areas Hook, Eltham, Barking, St Giles, and Lea Bridge.
Last in order but nevertheless important, Active Resin Flooring's Terrazzo Flooring Services cover the wider London area including Chingford, Shepherd's Bush, Catford, Edgware, and Harlesden.
Within In London, Greater London you can find several small communities including South Hampstead, Putney, Shoreditch, Bexley, and Paddington.
Towns such as Pitshanger, Waterloo, Holloway, Romford, and Woodside Park are are part of London.
Other towns located within the Capital City of London include Chinatown, Barking, Westminster, Chipping Barnet, and Enfield Town
Lister Institute of Preventive Medicine, and Institute of Cancer Research within London are known through out the England and the United Kingdom.
Amongst the numerous schools and further education establishments in London are London Oratory School, and The Hampshire School.
Promoting cultural heritage in London is the Carlyle's House, and Saatchi Gallery.
Pollards Hill, St Luke's Church, and Newington Green are the most notable parks and open spaces in London and are famous through out England.
Essential roads and infasructure in London include Lillie Road, Angel, and Bishopsgate.
London's reknown can be attributed to its diverse heritage including Statue of Charles II, Royal Hospital Chelsea.
Blended into London a number of buildings of national importance can be found including 15 Cheyne Walk, Royal Hospital Chelsea, Stamford Bridge (stadium), St Helier, and Sloane House.
London houses some well known churches including St Mary's, Chelsea Academy, and Church of Our Most Holy Redeemer and St Thomas More.
The history of London has Timeline of London, Enfield Island Village, Chelsea Harbour, Sands End, and Three Mills.
London's central business districts include Canary Wharf.
A variety of business including Finborough Theatre, Rockstar London, and Granny Takes a Trip were founded in the Capital City of London.
Granny Takes a Trip is one of London's shopping centers and a focal point of local commerce
FAQ's
Is terrazzo flooring sustainable?
Terrazzo is very sustainable and in fact, among the most unique types of flooring in the market today, terrazzo stands out as the most viable and environment-friendly. Also, history has it that terrazzo is probably one of the first, if not the first recycled flooring system.
How long does terrazzo last?
Terrazzo has an average lifespan of 75 years, though findings suggest terrazzo can last over a hundred years with proper handling and care.
How is terrazzo made?
First, it'll help to understand terrazzo as a composite-natured material that's precast or poured in a given location. It is used as a treatment for floors and walls and consists of marble chips, granite, glass, quartz, and other suitable materials such as cement-based binders ( for chemical binding), polymeric (for physical coupling) or a combination of both.
How is terrazzo installed?
Before installing an Epoxy terrazzo, you must have prepared clean concrete slabs. Although most manufacturers recommend that a primer be used first to improve the concrete/epoxy bond, specialists mix the two components involved, which is the epoxy resin with the chosen decorative aggregate before pouring the material into the slab.
How long does it take to install terrazzo floors?
The installation of terrazzo often depends on pattern and substrate condition. For instance, a 1,000 square feet installation can take as long as 25-30 days, but an expert contractor can deliver within ten days.