Today Resin, as well as our ordinary cement, is what is used in producing terrazzo, although Resin is more expensive than the other components because it has a smoother finish and it's highly resistant to any scratches and cracking compared to the rest types which makes it stand out. Another advantage of terrazzo made from a Resin material is that it's very robust; it has a very long life span, seamless, and elegant, and that makes it unique.
Our Guarantee
Free Site Visit and Survey
Full Insured
No hidden Costs
Professional Workmanship
15 Years Experience
British Standard Compliant
How to cast terrazzo Resin floor 
First, having mixed both the resin and ordinary cement together, both are poured on the site to create something like a seamless floor. To make the surface beautiful and smooth, it's then ground with a grinder and also polished. The ordinary cement is usually used for both the indoor and outdoor processes while the Resin is only used for the indoors only and also has an added advantage of little flexibility. To avoid water penetration, the terrazzo must be adequately sealed with durable material.
In trying to repair a lousy terrazzo floor, it must be fully re-grinded and re-polished. Our highly skilled and professionals in terrazzo making at Resin Flooring can also restore damaged floors, staircase, and cladding materials instead of changing everything completely, which makes terrazzo a better option. Repairing and replacing damaged terrazzo tiles rather than replacing the entire floor of a building is far more economical, and on the bright side, it saves you more money.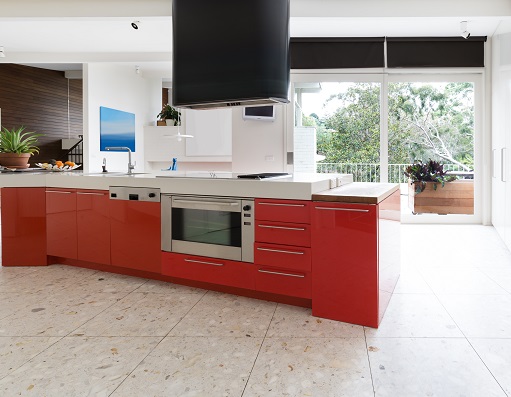 Why should you choose Terrazzo Resin for your floor?
With the advancement of modern technology, the combination of traditional terrazzo and advanced polymer technologies offers tremendous flexibility compared to the polished concrete, and it also demonstrates high strengths and also makes it possible for it to be polished earlier than most concrete. Also, terrazzo Resin flooring has an excellent adhesion surface which is well-prepared and will bond to marble and terrazzo. This is ideal for steps with edges. Another feature you should know about terrazzo is that it can retain heat effectively, making it a perfect choice for underfloor heating.
Also terrazzo these days can be used to form any shape and is already being used in making modern furniture. Terrazzo resin floors also combine extreme wears and, scratches resistance with excellent and truly unique aesthetics to give your home or office space the perfect look.
Why not give us a call today
For free resin floor advice or a free quote
Where do you use terrazzo Resin flooring style?
Are you looking for high quality and durable terrazzo tiles Resin Flooring is the best place for you and our products can be used in stadiums, airports arena, retail, or education environments? Resin Flooring UK is the ultimate in luxury and high-quality, durable flooring for open markets, shopping malls, and commercial venues. Our products are well-sealed and highly water-resistant, and you can apply it to any interior wall or floor, and that includes kitchens and bathrooms.
How much does terrazzo Resin flooring cost?
Well, the price is usually calculated based on per square meter. So if you are requesting a quote for coating a floor always remembers to include the size of the surface. Also, the size of the area you want to work has a significant influence in determining the overall cost. The size of the surface will help us determine the number of materials needed but this does not necessarily mean the more significant the area the more the price, what we mean is this the more significant the area we cover in one quote the better the chances of you getting a discount from us. So if you are thinking of including just a little space in your property we encourage you to think about the advantage discount in large flooring projects
Why should you choose Active Resin Flooring for your terrazzo Resin flooring?
Resin Flooring has pushed the boundaries, breaking new grounds and setting a very high standard as our products can even be used for vertical surfaces. Also, Resin Flooring gives your terrazzo floor a unique treatment that makes it impossible for someone to slip. Our floor treatments don't wear off or fade quickly, they're special treatments that microscopically change the floor surface to achieve a slip resistance and smoothness, thus, making the floor easier to clean.
Also, if you want to use it in a business environment, it will not have any negative impact on your business, it will enhance productivity in any areas that are prone to water splashes or spilling. And assuredly it will bring great peace of mind not only to you but also to your employees that their safety is guaranteed when working on a wet floor.
We take pride in delivering the right floor to our clients, so we consciously take into account, the floor's slip resistance, performance, cleaning and aesthetics while putting it all together. Our vast range of products is aimed at providing solutions to your flooring needs. Our products variety include coatings, floor sealers, screeds, polyurethane, quartz screeds and self-levelling resins.  As a member of the National Federation of Terrazzo Marble and Mosaic Specialists, FIFA, and the Resin Flooring Association, XXX company takes it upon itself to maintain and improve the standards of craftsmanship in the industry.
Contact us today 
We are located at South East London, United Kingdom. Also, call us on the phonexxxx or  Email us; XXXX today for your terrazzo flooring.
Free Site Survey No Obligation
For expert opinion on your next project
FAQ's
Is terrazzo flooring sustainable?
Terrazzo is very sustainable and in fact, among the most unique types of flooring in the market today, terrazzo stands out as the most viable and environment-friendly. Also, history has it that terrazzo is probably one of the first, if not the first recycled flooring system.
How long does terrazzo last?
Terrazzo has an average lifespan of 75 years, though findings suggest terrazzo can last over a hundred years with proper handling and care.
How is terrazzo made?
First, it'll help to understand terrazzo as a composite-natured material that's precast or poured in a given location. It is used as a treatment for floors and walls and consists of marble chips, granite, glass, quartz, and other suitable materials such as cement-based binders ( for chemical binding), polymeric (for physical coupling) or a combination of both.
How is terrazzo installed?
Before installing an Epoxy terrazzo, you must have prepared clean concrete slabs. Although most manufacturers recommend that a primer be used first to improve the concrete/epoxy bond, specialists mix the two components involved, which is the epoxy resin with the chosen decorative aggregate before pouring the material into the slab.
How long does it take to install terrazzo floors?
The installation of terrazzo often depends on pattern and substrate condition. For instance, a 1,000 square feet installation can take as long as 25-30 days, but an expert contractor can deliver within ten days.