Our Guarantee
Free Site Visit and Survey
Full Insured
No hidden Costs
Professional Workmanship
15 Years Experience
British Standard Compliant
What our resin flooring solution provides?
High-grade industrial epoxy flooring at competitive prices
Quick installation – resin floor can be used a day after installation
Industry specialists – years of expertise as contractors in epoxy flooring
8 Different Forms of a Glossy Resin Floor Finish
High-Gloss Reflective Resin-based Floor Covering in Radiant and Quiet Colours
Active Resin FlooringX often helps designers and specialists choose the right product for the job. We can help you stay on top of different product names as they change daily. We'll also help you with regulatory awareness, development and pricing strategies.
White Gloss Floor Covers for Astonishing Commercial and Domestic Interiors
Using resin coatings or self-levelling screeds can help you accomplish a white gloss floor in several ways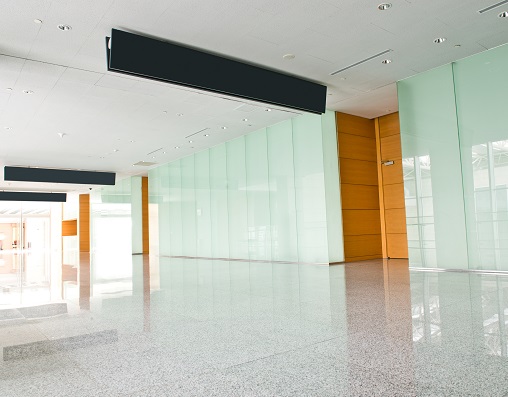 Vividly Coloured Gloss Seamless Resin Floor Finishes
To achieve a vivid, highly bright and coloured finish, you'll need a resin with high-build coating properties and self-levelling screeds that are flow-applied. The bright seamless glossy floor finish you see below was achieved with BRANDXXX.
High Gloss Bright Pink Seamless Resin-based Floor for Alluring Interiors
These are suitable for installation, maintenance and repair materials for exterior works and landscaping projects; as well as bedding & jointing, paving, resin surfaces, grouting, ironwork bedding, anchoring street furniture, and waterproofing.
5. Clear Gloss Coatings for a Polished Concrete Appearance
We stock various concrete bonders and clear coating that can upgrade the look of polished concrete at a lesser cost and effort.
6. Glossy Black Resin-based Floor Finish for Smooth and Sleek-Looking Spaces
A garage floor can look remarkable in a glossy black resin and also give your vehicles a high-value appearance.
7. Bright Coloured and Smooth Resin Floor Coating
Basically, any colour can be produced as a resin floor covering, although the requested colours are custom-built and generally subject to minimum order quantities.
Resin self-levelling systems can be produced in the colours below, but it depends essentially on the minimum ordered quantity. Resin floor finishes are both durable and hard wearing, they can produce a bright-coloured seamless resin floor finish that is typically glossy. However, if a matte finish is required, we can also help with that.
The floors are easy to clean, finished surfaces that don't support microbial growth. They are suitable for coffee or café shops, restaurants, showrooms, bars, receptions/lobbies, clubs, halls, retail outlets/shops, atria, office blocks, corridors and shopping malls. It can be used to aid way-finding on walkways, matched to corporate colours for improved brand presentation, and to support a playful or sophisticated interior design intent.
8. Colourful Bright Resin Floor Covering
Bright Pink / Fuschia Resin Floor Covering (Laid At 1.5mm To 3mm Thickness)
Cyan / Chrysolite / Light Blue / Turquoise Resin Floor Covering (Laid At 1.5mm To 3mm Thickness)
Deep Purple / Amethyst Resin Floor Covering ( Laid At 1.5mm To 3mm Thickness)
Lime Green Resin Floor Covering (At 3mm Thickness)
Free Site Survey No Obligation
For expert opinion on your next project
Why Would You Choose Us?
Our epoxy floors come in a range of different finishes, styles and textures, offering you a broad range of flooring choices that will fit its intended use and environs.
We possess several years of priceless familiarity with industrial resin flooring products for a wide range of applications.
We provide flooring based on your specific needs.
We only use top quality materials sourced from European countries.
We offer great value at a competitive price with an aim to minimise your project cost where we can
Our supply and installation service can be found throughout the England but we have our own team of qualified technicians who ensure that each fitting is executed to the highest standard possible.
With our flooring services, stay rest-assured that we do not compromise on safety.
Reach Us!
Whether it is for factory, auto showroom, garage flooring or flooring for any other use, at a price that's hard to beat, we can provide you with high-quality epoxy resin based flooring systems. We work together to provide you with the unique resin floor coating options.
Please get in touch with our team for a free quote and more details on our range of flooring products for your project. In this manner, we can satisfy you better.
Costumers Reviews:
"…I am very satisfied with the final result. The team did a fine job. XXX, the Supervisor, was exceptional and kept us in the know all the way through." XXX, XXX.
"I'm impressed with how the boys conducted themselves as they worked, they are proficient and orderly, no cursing." XXX, XXX
"With plenty of good comments from my team and visitors alike, I am happy that I chose to work with you. The final result looks so striking and impressive. XXX, XXX
Why not give us a call today
For free resin floor advice or a free quote
FAQ's
Which is the finest resin floor in the UK?
There is no one type that's superior. There are varying ranges of flooring solutions which should be selected based on your specific needs.
How long will it last?
It can last up to 15, 20 years. It all depends on how properly the installation was done and how heavily the floor is used.
Can resin be applied to stairs?
Yes, resin systems can be used on stairs if a wooden baton or retaining strip is attached as a stair nosing to the front of each step to enable our approved contractors flood each stair tread with resin.
Is a primer required for the floor?
High-build coatings prime themselves, but the substrate may differ in porosity. Therefore, double coats are recommended to achieve consistency in look. Self-levellers will hold well on their own, it is still necessary to seal the substrate with a primer. Conversely, the air in the substrate may rise through the self-leveller and cause air bubbles.