Do Resin Bound Balcony Offer any Advantage?
Each balcony with resin is completed by hand and offers superior quality.
On resin-bound balcony surfaces, puddles are reduced as they are fully smooth.
The simple installation method makes it possible to rapidly place resin-bound balconies on top of the existing surface.
The unclosed finish can last for years as a simple way to preserve resin-bound balconies.
Additional anti-slip technologies in resin-related balcony alternatives can be included, depending on client requirements.
The layout may contain patterns, boarders, names and symbols.
Easy maintenance, leaves removed by a swift sweep. Moss can be washed away by pressure. The surface can be cleaned without damage by a power washer.
Our Guarantee
Free Site Visit and Survey
Full Insured
No hidden Costs
Professional Workmanship
15 Years Experience
British Standard Compliant
Suggested Resin Bound Balcony Products
Stonex 1-3mm –
it is a tiny natural, coloured stone, knitted close to give a smooth appearance. A PU stone covered in combination with a stable UV polyurethane binder ensures a quick colour surface. This is a pore-based product, so water will naturally flow back into the water table when placed on a porous asphalt. If set on a concrete sub-base, this foundation would ideally be constructed to drop and the water would drain from the ground.
Aggregates-
There are a variety of natural and coloured aggregates available on the market. Each unit has its own distinctive characteristics, such as hardness, resistance to skid, abrasion, etc. The aggregate is coloured with different organic and/or inorganic pigments and heat-treated, epoxy-or polyurethane-coated. The quartz is more or less UV susceptible depending on the chosen pigments and/or resins. We suggest the use of a PU-coloured scheme for areas subjected to direct UV light.
Binders-
We would always recommend a stable UV (aliphatic) polyurethane binder for external installations. Polyurethane binders may also be used indoors and have a certain flexibility, which makes movement in the subbase possible for a small amount. An epoxy binder is an appropriate binder. These bonds cure slowly which means they do not handle much, if any, motion in the subbase, although it implies that they are much more difficult than a polyurethane. When exposed to UV light, epoxy binders will turn yellow over time.
Preparing Sub-Bases for Installation of Resin
Resin-bound surfacing is either asphalt or concrete, which is most common and suitable. Ideal for low-preparation overlays. On top of a 3/6-inch compressed MOT foundation, eco-grid devices can be used. We can install against the house walls, blocking edges, pin twists, wood or beads of aluminum (edging profiles). Edging profiles in either a straight or flexible length are accessible. They act as a retainer for the resin bound aggregates and, when necessary, provide straight definition and edge protection. The edging's standard length is 2.5 metres.
For walkways, our resin bound installations are installed at 12 mm to 15 mm and at least 15 mm to 18 mm for driveways. We have set up 1000 projects at such depths and have never had a cracking report before.
DO NOT INSTALL RESIN BOUND WHILE IT RAINS. We will reschedule for the next accessible dry day if it rains on the day of your install.
Why should you choose our Balcony Resin Bound?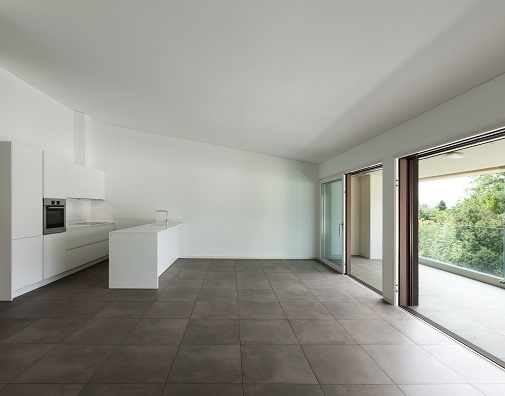 For 15 years, we have specialized in providing first class resin solutions, including resin-bound balconies, for homeowners and architects. As one of the pioneers in this area, we offer innovative alternatives, superior customer care and distinctive products that exceed customer expectations. Our team of professionals provide our customers a 20-year guarantee and high-quality care. Our wide selection of products for resin flooring helps you with the correct alternatives for resin floors. We have goods that can provide your concrete floor from the resin terrazzo screen for heavy-duty apps with a straightforward protective cover.
Contact us!
Please fill out the form to send us an inquiry or if a quote for your project is required. Please give as much data as possible and note that your details are not passed on to third parties.
FAQ's
How is dust control managed during floor installation?
All our equipment has a dust control device and is linked to a three-engine vacuum which gathers and disposes of the dust from the floor.
Do I need a resistant chemical floor?
The kind of flooring you need depends on what you use on your floor and around it.
What is the Guarantee for Resin Bound Balconies?
While the guarantees range from 5 to 20 years, they can last more than 25 years if correctly installed and preserved.
What is the price of a resin terrace floor?
Typically resin projects would cost approximately £ 40/sqm and above, depending on the floor area and aggregate types.
Why Should I choose Resin Bound Alternative for Outdoors?
Resin bound solutions offer a convenient, low maintenance and extremely durable choice for patios, balconies, swimming pools and walkways by offering an appealing and smart finish. Resin-bound solutions are also ideal for entirely fresh surfaces, such as a brand-new patio, or on current surfaces, such as tarmac balconies or depending on your requirements.