Resin Floor Surface For Domestic Pool Area
Resin floor gravel surface is the ideal option for swimming pool areas.
We all know the pool area can get wet and slippery, but with resin floor gravel, there is guaranteed safety because of its porous nature and walk-friendly path. It is attractive, does not puddle and can be cleaned easily. Resin floor gravel surface is perfect for both indoor and outdoor swimming pool areas.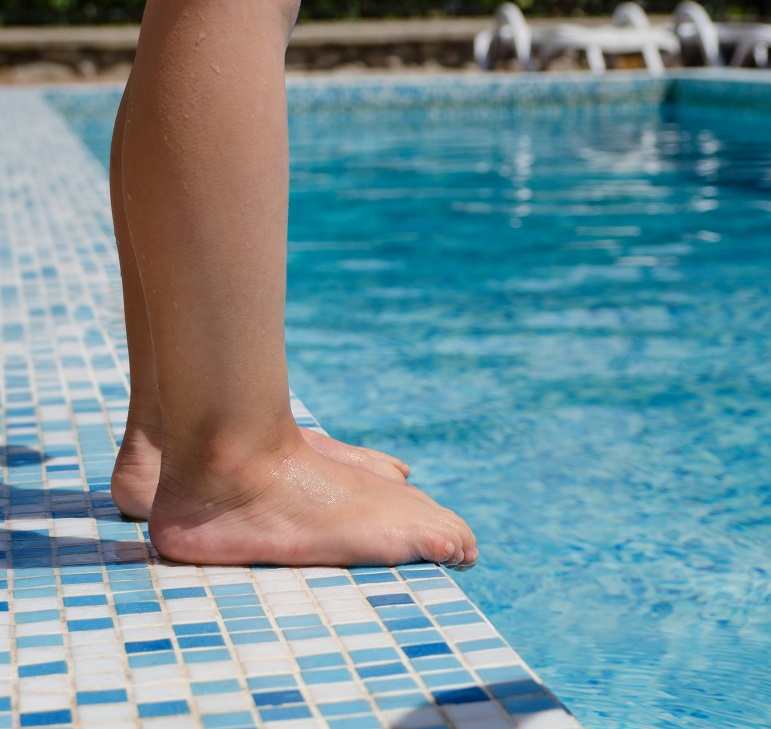 Ideal for an indoor pool area
If you're considering a swimming pool surfacing with a contemporary style, resin floor is the best option; it guarantees you a smooth and safe surface to walk on due to its non-slip advantage. It is a more stylish option compared to rubber, tiles, vinyl as it can be done with a porous or sealed finish. Resin Flooring's pool floor graving is an excellent choice for Jacuzzis, hot tubs, and saunas.
Resin floor graving does not get damaged easily; it is reliable and safe and can last for many years. It also dries up quickly both after installation and during use. Our extensive range of colour options and textures makes it easy for our resin floor graving to blend in with all homes and lifestyles. Moreover, to get an ideal colour shading coordination, our brand can mix bespoke blends
Our Guarantee
Free Site Visit and Survey
Full Insured
No hidden Costs
Professional Workmanship
15 Years Experience
British Standard Compliant
Ideal for an outdoor pool area
Epoxy resin floor graving is perfect for outdoor swimming pools because it is safe for pool areas that quickly get wet and can be dangerous. Patios are some of the surfaces that require special attention when it comes to outdoor pools, and it needs thorough coverage for various reasons. Garbage, extreme UV light, water, and foot activities can all add up to damage a swimming pool area, which makes epoxy resin graving perfect for patios
Why not give us a call today
For free resin floor advice or a free quote
Considering structuring a pool?
There are things to put into consideration when considering structuring or re-structuring your swimming pool area. Think about how you want to utilize the entire area and the pool design that suits your home style.
Will it be entertainment friendly?
Will it be used for sporting games only?
Who's going to use the swimming pool area more?  
Will it accommodate kids?
Do you want to incorporate ramps?
Resin-bound swimming pool surrounds can satisfy these needs. Also, they can be done on most surfaces, making them an ideal option for space makeovers. You can effortlessly infuse ramps and lights. If your desired pattern is for lights to guide pool users through certain paths around the pool area during your outdoor parties, resin bound floors are the best option
Resin floor graving is consistent (no puddles), anti-slip, smooth with a sealed end, has a wide range of colour options to select from, and does not necessarily need high maintenance Are you hoping to get a contemporary swimming pool pattern with a smooth, seamless end? At Resin Flooring, we can give you the ideal floor graving solution for indoor surfaces – like your lounge room, kitchen, and swimming pool areas.
Low maintenance resin flooring for swimming pools
Resin floor graving does not require high maintenance, just occasional washing or brushing is enough to clean any tainting on the pool area that may happen due to frequent usage. The flooring area of your swimming pool ought to be clean and foot-friendly. Cleanliness and bare-feet friendly pool areas are essential factors that are taken into consideration by facility directors and health inspectors.
Slip-resistant and long-lasting resin flooring for any pool area
Resin-bound flooring is a fantastic flooring option for sporting complex, clubs, spas and recreation centres. it equally works well for saunas, swimming pool areas, Jacuzzis and hot tubs. The porous surface is done with a combination of polyurethane resin and common stone gravels, giving you a reliable low maintenance surface with an attractive aesthetical view.
Our brand has been in the resin flooring business for over X years, supplying and installing resin flooring for sports and recreation centres. We have a full-colour range of resin-bound flooring to complement the requirements of every client. Need more reasons why resin floor surface is an undeniably ideal choice for the pool area? Here are few below: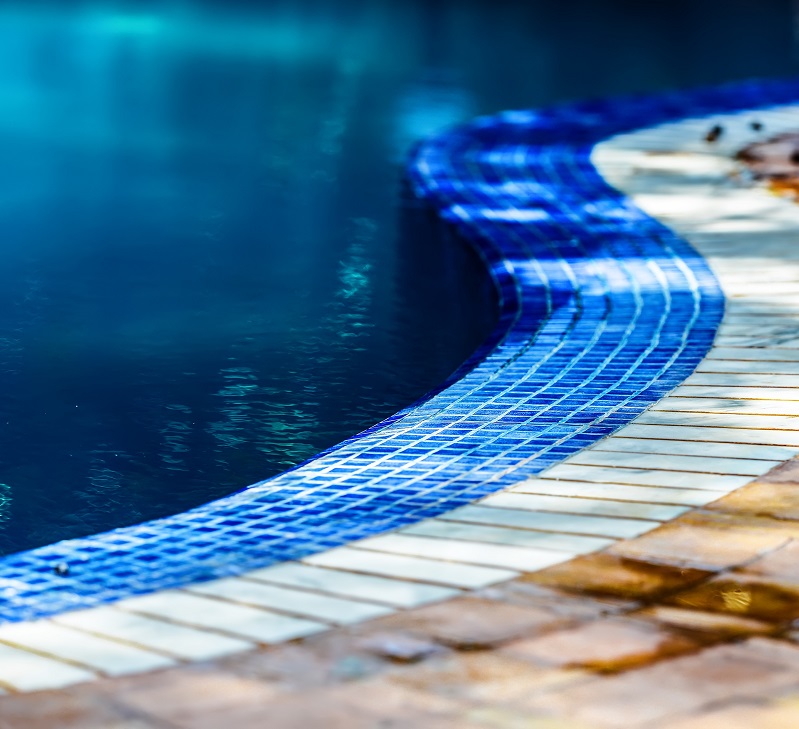 It is adaptable to any design or theme
You can incorporate lights into your pool area or utilize a blend of colours to define areas or pathways around the pool
Resin floor graving can be done over already laid surfaces, which is a fast, straightforward approach to renew your swimming pool area  
You can cover unattractive spots and joints for a smooth look to your swimming pool area
Resin floor surface adaptability makes it perfect for structure and ramps to improve access for wheelchairs, bikes, and nursery and garden toys
Free Site Survey No Obligation
For expert opinion on your next project
Information about London
Active Resin Flooring offers Pool Surrounds Flooring Services in London.
London, Greater London, a Capital City located in England.
London's local attractions include Canary Wharf, Hatton Garden, Three Mills, and River Thames.
Found within London are a number of prominent rivers and waterways including River Thames, Kensington Canal, and London River Services.
London's local authority responsible for the provision of all local government services is a Devolution In The United Kingdom.
London is based within Greater London.
London is attributed to shire districts including Burnt Oak, Harrow, Isleworth, Kensal Green, and Abbey Wood.
The wards and electoral sub divisions of London also include Kew, Brentford, Teddington, and Barnes.
National parliamentary constituencies of the Capital City of London include Paddington North (UK Parliament constituency), Battersea (UK Parliament constituency), Westminster Abbey (UK Parliament constituency), Westminster (UK Parliament constituency), and Kensington and Chelsea (UK Parliament constituency).
The Capital City of London additionally contains villages such as Harefield, and Arkley in its boundaries.
Over the years London has assimilated a number of settlements including Adelphi, Greenford, West Norwood, East Barnet, Bermondsey, Raynes Park, and Maida Vale.
Active Resin Flooring's Pool Surrounds Flooring Services area like-wise encompasses Dartmouth Park, Brondesbury Park, Battersea, Muswell Hill, and Greenwich in the Capital City of London.
Other service areas of Active Resin Flooring in London, England encompass Hampstead, Cottenham Park, Brent Park, Gidea Park, and South Norwood,
as well as London's outlying urban areas St Giles, Eltham, Hook, Lea Bridge, and Barking.
In conclusion, Active Resin Flooring's Pool Surrounds Flooring Services also cover the wider London area which includes Edgware, Shepherd's Bush, Harlesden, Chingford, and Catford.
Smaller areas within of London, Greater London include Bexley, Paddington, Shoreditch, Putney, and South Hampstead.
In London you find towns like Pitshanger, Holloway, Woodside Park, Waterloo, and Romford.
Other towns located within the Capital City of London include Chinatown, Barking, Westminster, Chipping Barnet, and Enfield Town
Lister Institute of Preventive Medicine, and Institute of Cancer Research in London are famous through out the England and the United Kingdom.
Well-known schools in London are London Oratory School, and The Hampshire School.
Additional educational institutions within London is the Saatchi Gallery, and Carlyle's House.
Newington Green, Pollards Hill, and St Luke's Church are popular with London residents and known through out England.
Local roads within London include Angel, Lillie Road, and Bishopsgate.
London reputation can be ascribed to its rich heritage including Statue of Charles II, Royal Hospital Chelsea.
Withing the boundaries of London, Royal Hospital Chelsea, St Helier, Stamford Bridge (stadium), Sloane House, and 15 Cheyne Walk of special interest.
Many churches are still located in London, St Mary's, Church of Our Most Holy Redeemer and St Thomas More, and Chelsea Academy to name but a few.
The rich history of London includes Chelsea Harbour, Three Mills, Enfield Island Village, Timeline of London, and Sands End.
London's main business centres are comprised of Canary Wharf.
A number of companies including Rockstar London, Granny Takes a Trip, and Finborough Theatre in the Capital City of London.
Granny Takes a Trip is one of London's shopping centers and a focal point of local commerce.
FAQ's
Why is resin floor surface graving ideal for your pool?
Besides the fact that you can choose from our wide range of colour schemes that can complement any styles, a resin floor surface can create an appealing aesthetical view, giving a contemporary feel to your swimming pool area.
The resin floor surface is seamless, highly resistant to water due to its porous nature; bare-feet friendly, safe for children – non-slippery, and can be installed with sealed ends. It has different textured surface options to select from that can blend into any home and suit every lifestyle.
In addition to its uniqueness, when properly maintained, it can serve you for over twenty-five years.
For further inquiry about our brand's trusted resin floor surface graving and professional installation for your swimming pool areas, kindly give us a call on 01245 678920.
Where can resin flooring be used?
Resin floor graving is perfect for homes, spas and recreation centres, learning homes, schools, hospitals, warehouses, mechanical workshops, and virtually any residential and industrial premises. Because of its durability, it can last for many years without damage. It also does not require such high maintenance, easy cleaning, and comes in different colours schemes
Our flooring professionals can modify the resin floor mix to incorporate graded aggregates, making it highly slip-resistant in oily or wet areas.