Resin-Based Flooring Solutions for Domestic Sheds
One of the most popular uses of epoxy resin flooring is to provide a suitable flooring solution for barns, sheds, and garages. Thanks to its versatility, epoxy flooring can be supplied in a wide range of colours, so you can choose a colour that will match the original interior of your chosen area.
Utilising the epoxy resin for your floor will not only provide a whole host of benefits, but it will also leave a beautifully smooth, seamless, high gloss finish.
One of the many benefits of having your shed, barn, or garage floor coated with epoxy resin is that the area will be momentously easier to clean and maintain. Unlike traditional flooring, where you have to take into consideration cracks in the floor, epoxy resin is extremely durable, so you will not have to worry about dirt or debris being trapped in the gaps of your floor. Another major advantage of having epoxy flooring is that it will provide a non-slip, impact-resistant, and heat resistant solution for your shed, or other room of purpose.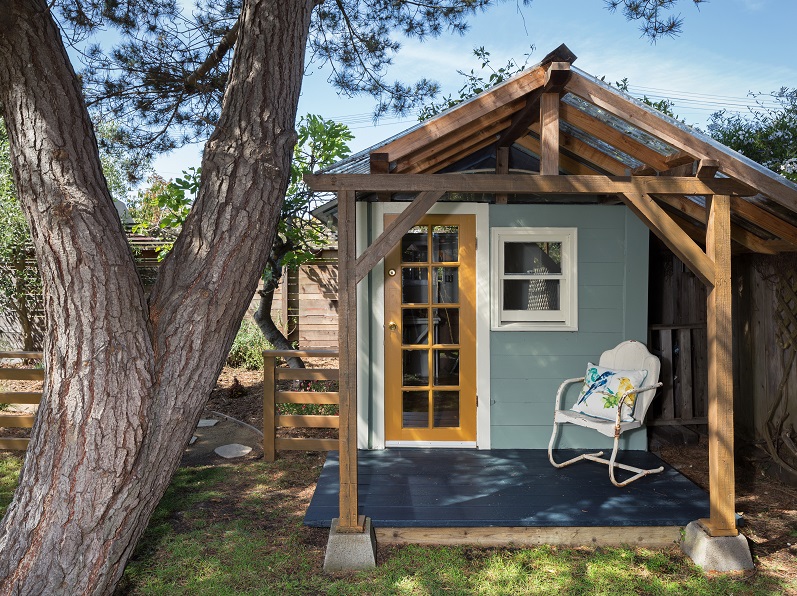 The Main Benefits of Epoxy Flooring Solutions
As already pointed out, epoxy resin flooring offers a wide range of benefits.
Many sheds or workspaces including garages can often be subject to frequent wear and tear. Maintaining the floor space in these areas of your property can prove to be challenging, and you may have to fork out extra expenses over time due to the deterioration of your flooring. Some of the main benefits of having epoxy resin flooring applied to your domestic area include:
Strength – Epoxy resin is notorious for being a very strong substance that is resistant to almost any kind of spills and general wear and tear.
Durable – Thanks to its strength, epoxy resin will allow your original flooring to become extremely durable, improving the longevity of your original flooring, as a result of its ability to resist against wear and tear caused by frequent use.
Easy to maintain – Epoxy flooring solutions are becoming increasingly popular as because it is surprisingly low maintenance. The seamless installation leaves no room for dirt and grime, and your floor will be very easy to clean.
Enhanced safety – The properties that make epoxy flooring will enhance the safety of your workspace as they are not just slip-resistant, but they are also heat resistant, meaning the safety of your workspace will be improved significantly.
Eco-friendly – Epoxy flooring is considered to be much more eco-friendly than other traditional flooring solutions such as concrete. Epoxy flooring has enhanced durability, meaning the need to repair and replace the floor will become very infrequent.
Our Guarantee
Free Site Visit and Survey
Full Insured
No hidden Costs
Professional Workmanship
15 Years Experience
British Standard Compliant
As you see there is a huge variety of benefits that come with installing epoxy flooring at your home. Other benefits such as saving time and costs will make your investment in resin flooring an extremely wise choice. You may want to install the epoxy resin on your floor by yourself, however, if you feel you will not be able to achieve your desired results then it would be best to consider employing the expertise of a professional who can ensure that the epoxy coating is installed entirely correctly.
If you would like to see if our team of experts could help you with the supply and installation of your ideal epoxy resin flooring solution, then contact us today to find out how we can work together. Our telephone number is (insert phone number here) or you can email us at (insert email here) to speak to one of our friendly, expert team members.
Can Epoxy Resin be used on a wooden Floor?
The shed that you may have installed in your garden will most likely have wooden flooring. If this is the case, you will still be able to install epoxy resin solutions. Although it is possible to apply epoxy resin to wooden flooring such as the flooring in your shed, there are few factors that you need to take into consideration prior to the application of the epoxy paint.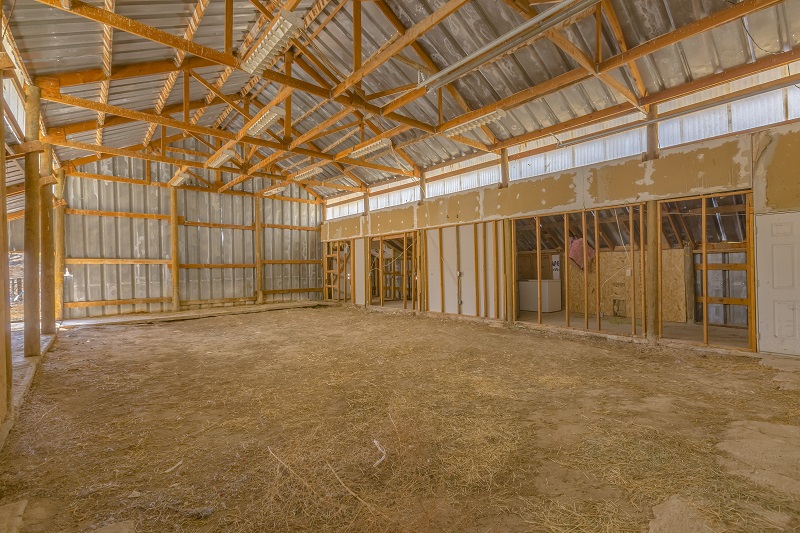 Applying Epoxy Resin to Wooden Floors
Epoxy resin is also ideal for people who have scratched or damaged wood floor, as the epoxy coating will be able to mask any of these issues. If your wooden floor has been treated with a seal or other treatments such as stain, then this must be eradicated before starting the epoxy resin application process. To apply the epoxy resin, you must first sand down your wooden floor creating a rough, exposed surface that will allow the epoxy resin to easily bond to the wood.
You will likely find epoxy floor coating solutions that you can apply by yourself; unfortunately, these DIY resin kits will most likely prove to be unsuccessful particularly when applied to wooden floors. People who use DIY epoxy kits for their floors tend to end up dissatisfied as the treated floor may end up peeling or cracking due to improper preparation of materials, or using the wrong type of resin.
To ensure that you get that all-important professional, durable, long-lasting finish, you should consider seeking the help of resin flooring professional.
At Resin Flooring, our team of experts has years of experience installing epoxy flooring solutions for a varied range of clients including retail, industrial, as well as domestic properties. Our team is well-equipped to apply epoxy resin to all flooring types, including wood, concrete, as well as ceramic. The way our expert team installs the epoxy resin flooring will ensure you that even if you experience an increase in foot traffic, you can be sure that your floor will remain in great condition over many years.
Why not give us a call today
For free resin floor advice or a free quote
Experts in Shed Resin Flooring
Here at Resin Flooring, we are experts in providing epoxy flooring solutions to multitudes of domestic areas, including sheds and other workspaces. Our epoxy flooring is guaranteed to survive in ant weather condition or climate. We can ensure you that your floor will be left even stronger and more durable than the original. If you have wooden flooring that looks tired, damaged, and scratched, then we will be able to apply our epoxy solutions to bring your floor back to life.
Contact Us Today
If you would like to discuss how we can install epoxy resin flooring solutions in your domestic areas, feel free to contact us today to speak to one of our friendly, expert team members that will help assist you with the supply and installation of your resin flooring solutions.
To discuss the installation of epoxy coating flooring solutions in your shed or other domestic workspace, contact our team today on (insert phone number here) or you can email us at (insert complete email here), to discuss your project one of our team members, and to also attain an absolutely free, no-obligation quote so you can get a rough idea of the cost of your flooring project.
Free Site Survey No Obligation
For expert opinion on your next project
Information about London
Active Resin Flooring offers Shed Resin Flooring Services in London.
London, Greater London, a Capital City located in England.
London's local attractions include Canary Wharf, Hatton Garden, Three Mills, and River Thames.
Found within London are a number of prominent rivers and waterways including River Thames, Kensington Canal, and London River Services.
London's local authority responsible for the provision of all local government services is a Devolution In The United Kingdom.
London is based within Greater London.
London is attributed to shire districts including Burnt Oak, Harrow, Isleworth, Kensal Green, and Abbey Wood.
The wards and electoral sub divisions of London also include Kew, Brentford, Teddington, and Barnes.
National parliamentary constituencies of the Capital City of London include Paddington North (UK Parliament constituency), Battersea (UK Parliament constituency), Westminster Abbey (UK Parliament constituency), Westminster (UK Parliament constituency), and Kensington and Chelsea (UK Parliament constituency).
The Capital City of London additionally contains villages such as Harefield, and Arkley in its boundaries.
Over the years London has assimilated a number of settlements including Adelphi, Greenford, West Norwood, East Barnet, Bermondsey, Raynes Park, and Maida Vale.
Active Resin Flooring's Shed Resin Flooring Services area like-wise encompasses Dartmouth Park, Brondesbury Park, Battersea, Muswell Hill, and Greenwich in the Capital City of London.
Other service areas of Active Resin Flooring in London, England encompass Hampstead, Cottenham Park, Brent Park, Gidea Park, and South Norwood,
as well as London's outlying urban areas St Giles, Eltham, Hook, Lea Bridge, and Barking.
In conclusion, Active Resin Flooring's Shed Resin Flooring Services also cover the wider London area which includes Edgware, Shepherd's Bush, Harlesden, Chingford, and Catford.
Smaller areas within of London, Greater London include Bexley, Paddington, Shoreditch, Putney, and South Hampstead.
In London you find towns like Pitshanger, Holloway, Woodside Park, Waterloo, and Romford.
Other towns located within the Capital City of London include Chinatown, Barking, Westminster, Chipping Barnet, and Enfield Town
Lister Institute of Preventive Medicine, and Institute of Cancer Research in London are famous through out the England and the United Kingdom.
Well-known schools in London are London Oratory School, and The Hampshire School.
Additional educational institutions within London is the Saatchi Gallery, and Carlyle's House.
Newington Green, Pollards Hill, and St Luke's Church are popular with London residents and known through out England.
Local roads within London include Angel, Lillie Road, and Bishopsgate.
London reputation can be ascribed to its rich heritage including Statue of Charles II, Royal Hospital Chelsea.
Withing the boundaries of London, Royal Hospital Chelsea, St Helier, Stamford Bridge (stadium), Sloane House, and 15 Cheyne Walk of special interest.
Many churches are still located in London, St Mary's, Church of Our Most Holy Redeemer and St Thomas More, and Chelsea Academy to name but a few.
The rich history of London includes Chelsea Harbour, Three Mills, Enfield Island Village, Timeline of London, and Sands End.
London's main business centres are comprised of Canary Wharf.
A number of companies including Rockstar London, Granny Takes a Trip, and Finborough Theatre in the Capital City of London.
Granny Takes a Trip is one of London's shopping centers and a focal point of local commerce.
FAQ's
Can I use epoxy resin on the floor of my shed?
You can use epoxy flooring for the floor of your shed regardless of whether the original floor is concrete or wood.
However, depending on the type of floor you want to cover, you need to ensure that proper preparations have been made to make sure that the epoxy coating bonds with the original flooring so that it does not peel or break over time.
One of the preparations that you want to take when installing the epoxy resin flooring to your shed is to thoroughly clean your original floor. Clear out all of the objects on your floor space and proceed to sweep and mop of any dirt and debris that exists on the floor.  Your floor should be correctly sanded (if it is wooden) to assure that the resin bonds properly to the wood.
Although many homeowners may wish to install their epoxy flooring themselves, it is always best to seek the advice of an expert to ensure that this process goes smoothly, ensuring that the coating lasts for many years.
Is epoxy resin durable?
Epoxy resin flooring solutions are found for being extremely long-lasting. It is by far one of the most durable flooring solutions that are offered on the market. It is also extremely affordable, easy to install, and extremely easy to clean and maintain. This makes epoxy resin flooring a great investment for many homeowners.
How much will it cost to install epoxy coatings to my shed?
There are many factors that we need to take into consideration before installing the epoxy resin flooring in your shed. One of the factors of the cost of installation will be the floor space that you desire to have covered. Another aspect that you need to consider with regard to cost is the type of epoxy resin you wish to be installed, the thickness at which you like it installed, and a variety of factors including the style and colour.
If you are interested in resin flooring for your shed or other work areas, one of our installers can come over to your shed to take the measure of the work involved. You can also use our online quotation tool to request a free, no-obligation estimate.