3 Types of Epoxy Resin Floor Coating
Solvent Borne Epoxy — The most common type of epoxy is composed of organic compound known as a solvent. The solvents tend to dry up and evaporate once applied and turn into hard epoxy coating on floors. One of the benefits of solvent borne epoxy, is that is incredibly cohesive and can be applied into a thin film on any surface, however, it is very vulnerable. The vapors released once it evaporates can be toxic when inhaled and it can also be very flammable.
Waterborne Epoxy –– This type of epoxy as the name suggests, is water soluble and safer to use than solvent-based epoxy. Waterborne epoxy uses water as its main carrier rather than solvent. Waterborne epoxy is easy to apply in either thin or thick coats. It is used to waterproof the floor.
100% Solids Epoxy –– The 100% epoxy is pure epoxy with no additives. It does not cause harm to the environment like solvent based and waterborne epoxy. It does not have a fluid carrier, which make it hard to apply.
Our Guarantee
Free Site Visit and Survey
Full Insured
No hidden Costs
Professional Workmanship
15 Years Experience
British Standard Compliant
The benefits of Epoxy Garage Resin Flooring
Normal concrete garage floors can also benefit from a protective surface finish. This is because concrete can get stained, leaving permanent marks. A protective surface coat prevents oils and chemicals from staining the concrete in garages making them more durable and longer lasting. Because the prevent oil spillage from damaging the floor, they will require less maintenance. They are also damp proof as well as anti-slip.
Why not give us a call today
For free resin floor advice or a free quote
Protecting your home from oil and chemical damages does not have to be expensive. Because most people prefer to park their cars outside the garage and turn their garages into a mini storage as well as workshops. A good garage floor can make your home more pleasing to the eyes.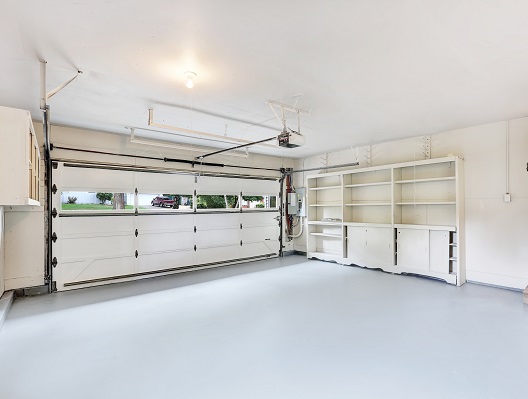 Why choose our domestic garage resin flooring services?
Our company uses high quality epoxy resin as well as polyurethane for both commercial and industrial application. Both applications are used in commercial, as well as industrial environment and are one of the most effective. These are incredibly steady and require less maintenance. They also last for years. Upon request, we can use damp proof membrane as well as anti-slip properties on your floors especially in areas that comes in contact with water and oil regularly.
Contact Us
Kindly complete the form if you want to get a free quote or an installation. You can also speak with our expert on resin bound to work with your projects.
Free Site Survey No Obligation
For expert opinion on your next project
FAQ's
What if my place has a Dusty Unstable Surface?
Places with a lot of dust and volatility, can use the ultra-low viscosity epoxy. Ultra-low viscosity epoxy  is used for floors to give it a solid sound surface.  
What is a Non-toxic and Non-Taint Primer?
Dispersed epoxy is one of the best non-toxic primer. This primers are made for non-taint as well as non-toxic use specially in places with a lot of people and food factories. It is one of the best for damp areas.
What primers can I use on the floor of my garage?
Garage floors can be made from tiles, cement, wood and vinyl. Depending on the floor you have, you will need to use the right type of primer. It is best to get your floor inspected by expert installers.
How long will garage resin flooring last?
All the garage resin floorings last for as long as 20 years with a 20-year guarantee. But, it can exceed even more than 25 years. Our company's resin bound surfaces will last for as long as 20 years and are resistant to oil, stone and other damages such as frost damage. However, you cannot transfer this guarantee.