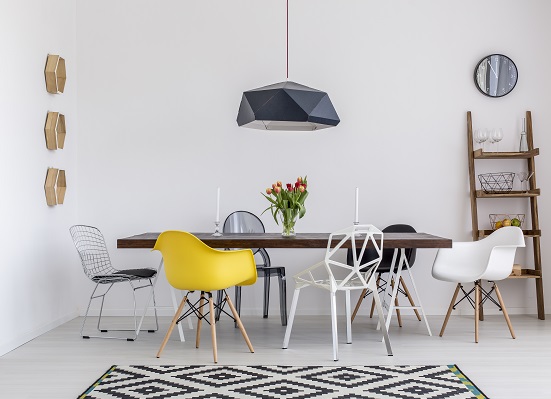 What are the Benefits of Resin Flooring in the Dining Room?
Kitchens often go with dining areas to form a more extensive open-plan space. Utilizing, resin flooring can be a great way to blend the different areas of the room to achieve a robust and cohesive finish.
A dining room floor should be easy to maintain – Unlike other areas of the home, apart from the kitchen, the dining room floor has a lot of daily action, pedestrian activity and mess, hence, your floors should withstand these.
A resin floor is easy to clean with simple guidelines because our floors are waterproof and as such, can easily be cleaned when the need arises. They are also very strong with a life expectancy of 20 years and above – effectively ready to hold off the bustling of family life.
Our Dining Room Resin Flooring Solution
An Epoxy Resin Floor could be your solution if you are planning on a change within your home. Epoxy can be used in place of tile, carpet, marble, granite, and vinyl floors in the home without an apparent loss in return on investment.
Concreting and Decorative Finishes
Epoxy Resin Flooring is suitable for all homes; from elite modern homes through to households with heavy traffic that need extra sturdiness.
We can coordinate any existing decor and the moisture-resistant properties of our epoxy floors the perfect surface your kitchen and dining room. The finished result will change any existing concrete slab into a hard-wearing easy to clean low maintenance surface. We can even incorporate a non – slip additive should this be a concern.
Active Resin Flooring is a certified member of the Resin Flooring Association (FeRFA). We have several years of experience in resin flooring so we are experts. Our installers are very experienced as they have worked all over London and the UK for a long time on many private and business ventures – giving you true assurance that you have entrusted experts to handle your resin flooring. Listed below are the reasons why we are your best choice for resin flooring in your dining room.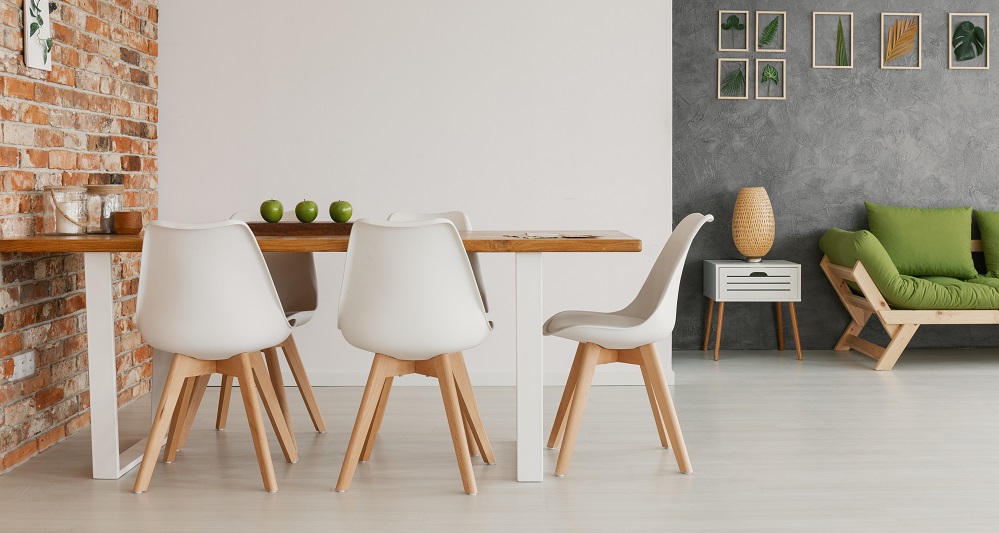 Practical and Modern
Active Resin Flooring designs floors with all environments in mind. However, one of our most frequent requests is for practical but stylish floors that blend kitchen and dining areas. Our resin floors are consistently specified for these areas so we have developed a flooring system that is ideally suited to them.
Safe for the Family
Intimacy, comfort and security in a home cannot be overstated, hence it is important to have the assurance that one can work barefoot in their homes with no risk from solvents that are harmful and polluting influences. Our non-toxic biopolymers are entirely safe for the family and discharge no harmful emissions into your home.
Wide Range of Customizations and Options
Amongst all the considerations you have, we know that you want your dining room floors to be carefully designed and be as stylish as the remaining areas of your home. Active Resin Flooring has resin floors readily available in a range of carefully selected colours including a special collection designed particularly to complement the colour and finish of existing concrete – this look can now be recreated this without having to forfeit the comfort and safety of a resin floor. You can alternatively make selections from one of our various collections or select a beautiful shade using our innovative service of colour matching to coordinate a preferred fabric swatch or paint sample.
What Is the Cost of Dining Room Resin Flooring?
The cost for your dining room project can only be determined after several factors such as the size of your project and location have been considered. For this reason, we are unable to give an actual figure. However, you can get an estimate of what your project will cost by requesting a free, no-obligation quote.
Call 01245 678920 or get in touch with us via email to request a quote today.
FAQ's
Why Choose Resin Flooring?
Resin flooring is easy to maintain and long-lasting. The resin floor finish offers value for money with swift installation times. This allows the flooring area to be available for foot traffic sooner thereby reducing downtime as much as possible.
Are Resin Floors Durable?
Resin floors are more durable than other floor types and they are easy to clean as well. The resin flooring which will be easiest to repair if damage does occur is the PMMA resin. Resin flooring is an ideal choice for many industries, whether the primary requisite is hygiene, ease, longevity, durability, or a combination of factors.
Is Epoxy Safe for Countertops in the Kitchen?
Most epoxy products are considered non-toxic and the countertops are food-safe once the epoxy resin has cured.
Is Epoxy Flooring Scratch Resistant?
An epoxy coating will most likely last longer than any other type of coating. And epoxy coating on its own is scratch resistant due to the composition of its ingredients. You will find that epoxy flooring is not only resistant to scratches but it is exceptionally durable.
How Long Does Epoxy Resin Take to Dry?
Value your project and cure it long, warm, and slow. This is a thumb rule when curing epoxy generally. Cold curing is not very dependable. Ideally, it is best to leave it for 72 hours so the adhesive bonds can strengthen while forming and maturing.
Have more questions?
Call 01245 678920 to speak with an expert and get answers to your resin flooring questions.