Easy Maintenance for Maximum Comfort in Your Living Room
Above all, the floor of a living room should not prove difficult to maintain. It must withstand people lying, playing, sitting, walking and perhaps the odd child doing gymnastics. Our resin floors are very solid with a life expectancy of more than 20 years – effectively ready to withstand the bustling of family life. Since our floors are waterproof, they can be quickly cleaned when necessary, and spillages are effectively wiped up. Warm and comfortable underfoot, perfect with or without underfloor heating, and with characteristic flexibility, our resin flooring is ideal in the living spaces you spend your time in.
Our Guarantee
Free Site Visit and Survey
Full Insured
No hidden Costs
Professional Workmanship
15 Years Experience
British Standard Compliant
The Right Resin Floor for Your Sitting Room
What you perceive as the perfect living room flooring may not necessarily be perfect in the kitchen. Choice of flooring must be dependent on the room you are fitting it in. In a new home, you will have free rein to choose whatever flooring you want, but where you are in a period property, your choices will be strictly dependent on the current style of the home and attempting to coordinate it.
Including resin flooring in your property has various advantages. Resin flooring is incredibly versatile. It can be applied to different areas to create an exclusive and modern look. Resin can be used for living rooms, staircases, and kitchen floors. And because of its hard-wearing nature, resin is also ideal for basements and garages.
Why not give us a call today
For free resin floor advice or a free quote
Enliven Your Sitting Room
A resin floor can be installed in your sitting room in almost any colour. There are various standard colours available for each of the products that we supply. Where the colour of your choice is not available, we can have a floor colour specially mixed to match as close as possible to any colour sample that you provide. Specially blended colours are non-standard, hence, more expensive than standard colours but they create a more unique resin floor.
Allow your creative mind to play around with 3D flooring. You can have the sofa in your living room standing on a landscape with birds, a large globe laid on your company's office floor or fairy tale characters on your nursery floor. You can customize and personalize your designs by either choosing one of our existing 3D Pictures or having our designers create an image you think up and have it transferred to your floor.
Eco-Friendly Sitting Room
Our local poured resin floors are not produced using epoxy resin which is to a great extent obtained from oil or raw petroleum. Instead, we use biopolymers which are produced from castor bean – a natural, safe and eco-friendly component of our resin materials. With no harmful environmental repercussions, you are guaranteed that the materials in your local floors are safe and friendly for the environment. We also take extraordinary pride in the durability of our products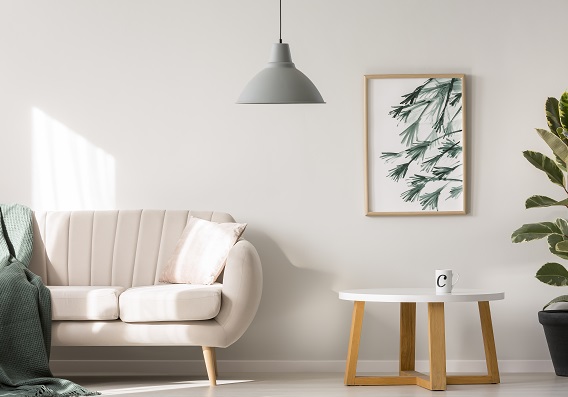 Safe Sitting Room for Family
We seek to provide a superb poured resin floor that will have you feeling safe in your home, barefoot or in socks (slippers if you prefer). Our resin floors discharge no harmful emissions into your home and are free from hazardous solvents and polluting influences. In addition, we can add anti-slip properties to the resin floor mix, to help prevent accidents and falls.
Resin Flooring is a certified member of the Resin Flooring Association (FeRFA). We are experts in resin flooring with many years of experience. Our resin floor professionals are very experienced, giving you the real assurance that you have entrusted your resin floors to experts. Feel free to check out our portfolio and to see what our previous resin flooring customers say about us.
Contact Resin Flooring Experts in South East London
We have a wealth of knowledge and experience in flooring installation. There are various products available with which you can achieve a traditional or modern look to complement your living room space. To find out more about how resin flooring can benefit you, please don't hesitate to reach our flooring team. Get in touch today on 0208 6140774 or fill out our enquiry form to get a callback.
Free Site Survey No Obligation
For expert opinion on your next project
FAQ's
Who installs the flooring materials?
Resin Flooring has a team of expert flooring personnel to install the floor surfaces. They are highly-trained and are familiar with our resin products. You are assured a high level of quality in your finished floor. 
How long should the living room resin flooring system last?
A resin floor when properly installed can last up to 20 years as long as it's cared for. In high traffic and business settings, epoxy should last 5 to 10 years. Proficient installation is the best way to ensure a durable epoxy floor coating. DIY epoxy units are becoming popular, but they are often unsuccessful in providing professional results. Remember that numerous factors can influence the durability of your flooring system. Although epoxy is durable, over time it may lose its sheen to traffic and damage.
Why choose resin flooring?
Resin floor is easy to maintain and long-lasting. The resin floor finish offers value for money with swift installation times. This allows the flooring area to be available for foot traffic sooner, thereby reducing downtime as much as possible.