Resin Flooring Domestic Bathrooms
People tend to stereotype epoxy coatings as just shop or garage floor coatings. To invalidate the "garage floor" misconception, there are new products available that can create decorative finishes for bathrooms, kitchens, living spaces and much more. Epoxy Coatings are now available in elegant colour mixes to suit your tastes and styles.
Our Guarantee
Free Site Visit and Survey
Full Insured
No hidden Costs
Professional Workmanship
15 Years Experience
British Standard Compliant
What are the benefits of resin flooring in bathrooms?
The bathroom is probably the only place in the home that comes in contact with so much moisture every day, hence the need for a flooring system that is not only non-slip and stain-resistant but is also capable of withstanding high levels of humidity and fluctuations in temperature.
Poured resins are not only preferable to concrete because of their aesthetic value and creative possibilities but for several reasons.
Elasticity and Durability: Unlike concrete that is usually hard and brittle, our natural biopolymers have inherent flexibility and the possibility of cracking is minimal.
Softer and more comfortable: The resin flooring system offers a soft and warm feeling underfoot that is nothing like concrete flooring.
Warm underfoot: The British climate makes the hardness and cold underfoot that concrete flooring give uncomfortable for most people, especially in bathrooms where the use of footwear is minimal. Resin Flooring's warmth and ambience make it usable with or without under-floor heating.
Lighter and thinner: Compared to the 10mm heft of concrete, the resin is just 3 mm thick. So, upstairs bathroom users might want to consider resins instead of concrete.
More environmentally-friendly: Concrete is not a product of agriculture or anything "green," but Active Resin Flooring resins are made from the castor bean, a sustainable and nature-friendly crop.
Spacious and easy maintenance: The Resin system does not allow excess water to ooze into the seams or the floor. Instead, a squeegee is used to pull water into the shower well. Enjoy the unsurpassable satisfaction and simplicity of a SENSO resin floor in your bathroom.
The Right Look for Any Bathroom
Epoxy coating systems make use of use high-quality resins and the correct amount of aggregates to produce a superior and thinner surface that keeps water away from drywall. You will not even want to try other floors once you have experienced the benefits of epoxy resin floors.
Active Resin Flooring resin flooring is available in a variety of colours to fit any decoration. Our extraordinarily capable team can also match your company's colour palette or even help in producing them with your logo or brand information.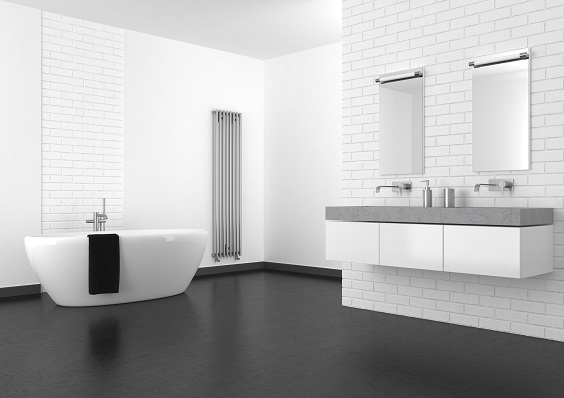 Do not hesitate to contact us for more details. You are one dial away from learning more about our shower flooring and wall options, installation process, and pricing. call 01245 678920 to get started.
Free Site Survey No Obligation
For expert opinion on your next project
Our bathroom resin flooring solutions
Unnecessary patches in bathrooms can be disgusting. Are you aware that you can create unity in your bathroom with a Active Resin Flooring resin floor that is seamless and requires low maintenance? The appealing properties of the floor can also be extended to your walls. The result is an aesthetically ordered space. Sleek but straightforward, right? That is Active Resin Flooring for you.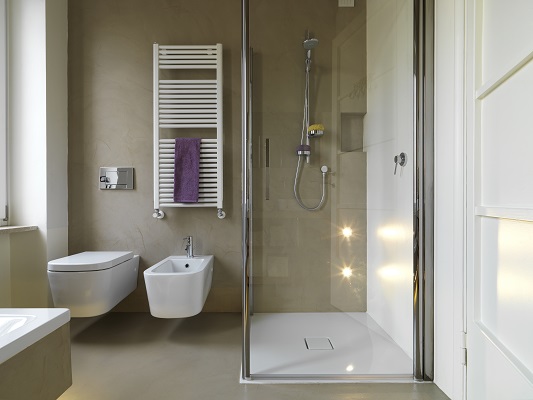 Same routines could be boring. Epoxy Coatings offers you floors that do not require the same cleaning and maintenance procedures that traditional flooring requires. Epoxy resins and polyurethane are poured in self-levelling formulas that can reflect light and provide an alluring finish while reducing the need for additional room lighting.
A combination of resins with a coherent wall finish to replace tiled walls would be amazing. Giving this a try guarantees an aesthetically pleasing space where you can relax and get set for the day.
An elegant resin floor in the bathroom, which seamlessly leads to the bedroom and hallway and the entire floor on the bedroom; that is correctly levelled without any thresholds and joints is an experience of ease and comfort. This experience can be made possible with Active Resin Flooring resin floor.
Kindly look through our guide reads to choose appropriate kitchen and bathroom floorings.
FIND OUT MORE…
Our team members are always excited to advice you on the best flooring systems for your bathrooms. Please visit any of our showrooms to see our wall finishes and flooring colours for yourself!
It is possible to request a no-obligation quote to get an idea of the expenses of your bathroom flooring project. You are one call or mail away from getting that beautiful floor finish. Call 01245 678920 or send us an email.
Why not give us a call today
For free resin floor advice or a free quote
Information about London
Active Resin Flooring offers Bathroom Flooring Services in London.
London is a Capital City located in Greater London in England.
London's main tourist attractions include Three Mills, Canary Wharf, Hatton Garden, and River Thames.
Found within London are a number of prominent rivers and waterways including River Thames, Kensington Canal, and London River Services.
London's local authority responsible for the provision of all local government services is a Devolution In The United Kingdom.
London is based within Greater London.
London is associated with county districts including Harrow, Abbey Wood, Burnt Oak, Isleworth, and Kensal Green.
Wards in London are usually named after thoroughfares, neighbourhoods and parishes, these include Teddington, Barnes, Brentford, and Kew.
National parliamentary constituencies of the Capital City of London include Paddington North (UK Parliament constituency), Battersea (UK Parliament constituency), Westminster Abbey (UK Parliament constituency), Westminster (UK Parliament constituency), and Kensington and Chelsea (UK Parliament constituency).
The Capital City of London also amalgamated villages such as Harefield, and Arkley within its boundaries.
London contains a number of settlements including West Norwood, Raynes Park, Greenford, Adelphi, Bermondsey, Maida Vale, and East Barnet.
Active Resin Flooring's Bathroom Flooring Services area in the Capital City of London also includes Brondesbury Park, Muswell Hill, Battersea, Greenwich, and Dartmouth Park.
Other service areas of Active Resin Flooring in London, England are comprised ofGidea Park, Hampstead, Cottenham Park, Brent Park, and South Norwood,
as well as London's outlying urban areas St Giles, Eltham, Hook, Lea Bridge, and Barking.
Last in order but nevertheless important, Active Resin Flooring's Bathroom Flooring Services cover the wider London area including Chingford, Shepherd's Bush, Catford, Edgware, and Harlesden.
Smaller areas within of London, Greater London include Bexley, Paddington, Shoreditch, Putney, and South Hampstead.
Within London you find towns such as Woodside Park, Romford, Waterloo, Pitshanger, and Holloway.
Other towns found within the Capital City of London include Chipping Barnet, Barking, Westminster, Enfield Town, and Chinatown
Lister Institute of Preventive Medicine, and Institute of Cancer Research found within London are respected through out England and the United Kingdom.
Notable educational establishments in London include London Oratory School, and The Hampshire School.
Furthering the education of London locals is the Carlyle's House, and Saatchi Gallery.
Newington Green, Pollards Hill, and St Luke's Church are popular with London residents and known through out England.
Within London roads and infastructure include Bishopsgate, Lillie Road, and Angel.
London is best known for Statue of Charles II, Royal Hospital Chelsea.
Situated in London, notable heritage assets include 15 Cheyne Walk, Royal Hospital Chelsea, Stamford Bridge (stadium), St Helier, and Sloane House.
Churches in London include Church of Our Most Holy Redeemer and St Thomas More, St Mary's, and Chelsea Academy.
The history of London has Timeline of London, Enfield Island Village, Chelsea Harbour, Sands End, and Three Mills.
London's central business districts include Canary Wharf.
The Capital City of London is home to a number of businesses including Rockstar London, Granny Takes a Trip, and Finborough Theatre.
Granny Takes a Trip is a major retail center point of commerce in London.
FAQ's
Can epoxy flooring increase the value of your home?
Epoxy flooring is one investment that is sure to last for a long time because of its high quality. It is best installed by our team of professionals to guarantee a lifetime long-lasting outcome. With epoxy flooring, you need not bother much about repair expenses, and your home would continuously exude an alluring outlook.
What are the advantages of resin floors?
Unlike traditional floorings, Resin floors do not leak or have patches. They are hygienic, easily treatable, and are useful in places that require frequent cleaning. Their hermetic and waterproof nature makes them appropriate for humid areas such as bathrooms, swimming pools, and kitchens.
Are resin and epoxy the same thing?
The differentiating factor between epoxy and Resin is the drying time. Epoxy and resin adhesives are usually mixed before use, but epoxy hardens faster than resin glue. Epoxy adhesive cost way higher compared to resin since it has an outstanding bonding capability.
Does epoxy flooring scratch easily
Epoxy flooring's resistance to chemicals, cracks, and scratches makes it one of the most durable applications available. It is the best choice for areas where heavy equipment are used because of its impact resistant ability and the ability to be replaced easily.
How much does epoxy resin flooring cost?
Every project has unique considerations and determinant factors. This makes it difficult to quote an exact cost for epoxy flooring. Good news is that you can request a no-obligation quote to determine the cost of your bathroom flooring project.