What You Should Know About Resin Bound Hallways
Long-lasting and pleasing to look at, Resin bound flooring is a prime option for hallways. Made from a mixture of rubber, coloured or natural aggregates, and resin, this mix is used to floor outdoor footpaths and hallways in commercial or residential areas.
Resin bound pathways continues to grow in popularity. It is one of the preferred solutions for homes, offices and high-traffic walkways. Its wear-resistant, polished, waterproof exterior coupled with its easy to clean feature, makes resin bound hallways the ideal choice. Resin bound hallways are practical and aesthetically pleasing this makes it a win all round.
Why Resin Bound Hallways?
There are a lot of features that make Resin bound hallways perfect for any space:
It Is Customisable: 3-D imagery, motifs, logos, or lettering; your style and design options are unlimited.
Low maintenance: Resin bound hallways are easy to clean and durable, ideal for hallways that see a lot of foot traffic.
Flexible: This makes it ideal for hallways with curves and sharp edges.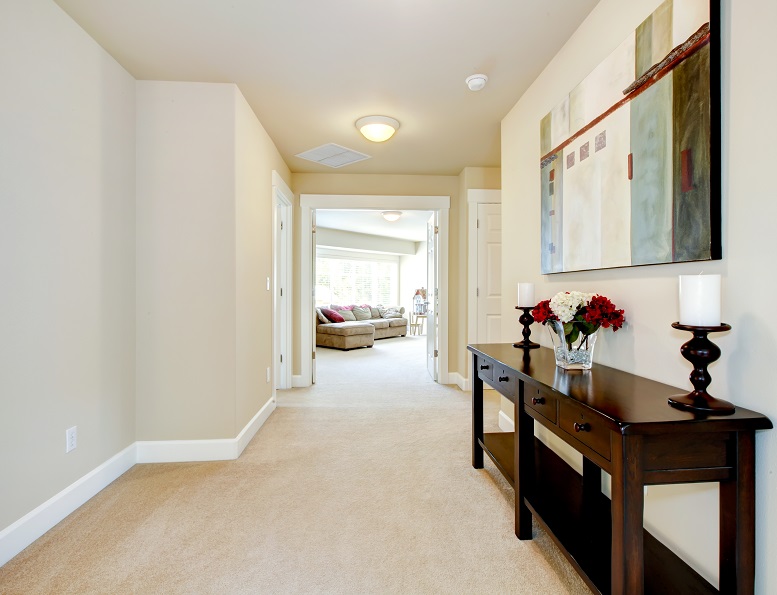 Guards Against UV Damage:  Resin bound flooring systems are colourfast, so you do not have to worry about your floors changing color from UV exposure.
Anti-slip Properties: Although Resin Floors have a seamless and polished finish, it is slip-resistant. Providing the perfect blend of beautiful aesthetic and functionality with its non-abrasive polished finish. For outdoor spaces prone to dampness or wetness, we can improve the existing surface with our anti-slip mix. This provides added protection in extremely wet conditions when it can get slippery
Comfortable: Resin bound floors have a soft feel, making them comfortable to work to walk on. It is also wheelchair friendly.
Easy access: Perfect for ramps, paths or hallways used by wheelchairs, bicycles or buggies.
Fast installation: You can use your resin bound floor a day after it has been installed.
Hygienic: Resin bound floors have inbuilt antimicrobial properties as such, it is a very hostile environment for micro-organisms. The antimicrobial material included in our resin floors guarantees long-lasting protection from a vast range of fungi, yeast, bacteria, and mildew. This extra layer of protection ensures that our floors can hold up to a lot of foot traffic and chemicals, and still be hygienic.
Our Guarantee
Free Site Visit and Survey
Full Insured
No hidden Costs
Professional Workmanship
15 Years Experience
British Standard Compliant
What to expect from the installation process
To ensure an efficient and fast installation of Resin bound hallways, we are very particular about details. With any installation, we ensure that our project management meets industry standards. We promise precise communication as this makes the installation process efficient and effortless.
Rigorous quality control regime is employed during any Resin bound flooring installation. Each step of the installation is carefully monitored by our QR to ensure that every project is of the highest standard. Attention to detail and precision is something we pride ourselves on and we guarantee that it reflects in our finished products that are built to perfection.
Why not give us a call today
For free resin floor advice or a free quote
Resin Flooring for your Resin bound Hallway
At Resin Flooring, all safety measures are employed to ensure that your floors are safety proof. We only construct our floors using high-grade materials that guarantee you a durable, wear-resistant, long-lasting hallway.
We are experienced in creating decorative safety based Resin floors and offer a wide range of styles, textures, and colours, ensuring that you have unlimited flooring options that are suitable for all types of interiors, exteriors, tastes, and decor. We supply and offer installation services throughout the UK, using only a team of expert technicians.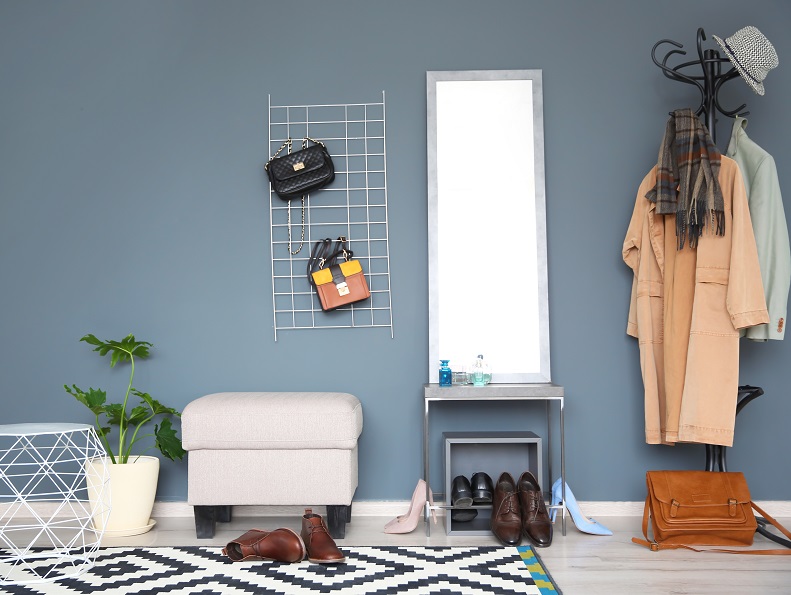 What is the cost?
The price of Resin bound hallways is dependent on some of the following factors, such as:
The size of the floor.
The colour or size of the materials to be used.
If edging is to be used.
The inclusion of non-UV stable or UV stable Resin
Duration of the project
Get In Touch With Us
If you require assistance or would like a quotation, please visit one of our offices nearest to you or fill our contact form and one of our experts will be available to assist you.
Free Site Survey No Obligation
For expert opinion on your next project
Information about London
Active Resin Flooring offers Hallway Flooring Services in London.
The Capital City of London, lies within England in Greater London.
London's local tourist attractions include Three Mills, Hatton Garden, River Thames, and Canary Wharf.
London is well known for its many rivers and waterways including River Thames, Kensington Canal, and London River Services.
London's council/local authority is a Devolution In The United Kingdom.
London is located in Greater London.
London is linkedd to county district shires including Harrow, Kensal Green, Burnt Oak, Isleworth, and Abbey Wood.
Wards for local government elections in London also include Brentford, Barnes, Kew, and Teddington.
The Capital City of London is representated at a national level by Westminster (UK Parliament constituency), Kensington and Chelsea (UK Parliament constituency), Westminster Abbey (UK Parliament constituency), Paddington North (UK Parliament constituency), and Battersea (UK Parliament constituency).
The Capital City of London additionally includes villages such as Arkley, and Harefield in its administrative area.
Incorporated settlements within London's boundary now include Adelphi, East Barnet, Raynes Park, Bermondsey, Maida Vale, West Norwood, and Greenford.
Active Resin Flooring's Hallway Flooring Services area in the Capital City of London also includes Brondesbury Park, Muswell Hill, Battersea, Greenwich, and Dartmouth Park.
Other service areas of Active Resin Flooring in London, England are comprised ofGidea Park, Hampstead, Cottenham Park, Brent Park, and South Norwood,
in addition to London's outlying urban areas Eltham, Barking, Hook, St Giles, and Lea Bridge.
In conclusion, Active Resin Flooring's Hallway Flooring Services also cover the wider London area which includes Edgware, Shepherd's Bush, Harlesden, Chingford, and Catford.
Suburbs of London, Greater London, include South Hampstead, Paddington, Putney, Bexley, and Shoreditch.
In London you find towns like Pitshanger, Holloway, Woodside Park, Waterloo, and Romford.
Other towns located within the Capital City of London include Chinatown, Barking, Westminster, Chipping Barnet, and Enfield Town
Lister Institute of Preventive Medicine, and Institute of Cancer Research within London are known through out the England and the United Kingdom.
Well-known schools in London are London Oratory School, and The Hampshire School.
Promoting cultural heritage in London is the Carlyle's House, and Saatchi Gallery.
Pollards Hill, St Luke's Church, and Newington Green are the most notable parks and open spaces in London and are famous through out England.
Notable roads within London include Angel, Lillie Road, and Bishopsgate.
Unusual (and unique) places within London include Statue of Charles II, Royal Hospital Chelsea.
Situated in London, notable heritage assets include 15 Cheyne Walk, Royal Hospital Chelsea, Stamford Bridge (stadium), St Helier, and Sloane House.
London houses some well known churches including St Mary's, Chelsea Academy, and Church of Our Most Holy Redeemer and St Thomas More.
Included in the long history of London are Sands End, Three Mills, Chelsea Harbour, Timeline of London, and Enfield Island Village.
Canary Wharf are London's central business districts.
The Capital City of London is home to a number of businesses including Rockstar London, Granny Takes a Trip, and Finborough Theatre.
Granny Takes a Trip is one of London's shopping centers and a focal point of local commerce.
FAQ's
What Base is suitable for a Resin bound hallway installation?
With external surfaces, Resin bound mixture is best laid on porous asphalt, a minimum of 60mm AC open soft asphalt with a maximum pen value of 100/150. Concrete bases are also great for installation. Screed and concrete surfaces work fine for internal spaces.
Will I need planning permission?
No, you will not require planning permission most times. To air on the side of caution, please contact your local council for advice, as the rules vary from council to council.
Do you offer a warranty?
All private use hallways installed by us come with an all-inclusive 10-year warranty backed by BBA approved system.
Should I worry about porosity?
To have your Resin hallway looking great all year round, we recommend regular power wash at least twice a year. This will help keep its porosity. For daily use, Resin surfaces should be swept regularly to avoid dirt build-up.