Resin Bound Flooring For Driveway Surfacing
The perfect way to add instant glamour to any driveway and by extension your building is to have it floored with resin. With our years of experience laying and styling resin bound flooring systems, we guarantee that you will get the path and driveway patio you've always desired.
Our Guarantee
Free Site Visit and Survey
Full Insured
No hidden Costs
Professional Workmanship
15 Years Experience
British Standard Compliant
Why Resin Bound Driveways?
Resin flooring systems have become a popular choice for laying the surface of your driveway. To make a resin bound driveway, a mix made up of resin and aggregate stones is used to floor the pathway. Resin bound driveways are so popular because not only are they low maintenance, their smooth finish also helps with moisture control (reducing water retention from rain and ice). Resin bound driveways have a seamless finish, making them pram and wheelchair friendly.
Resin bound driveways are aesthetically pleasing, durable, seamless, and porous. They are one of the most popular driveway flooring systems on the market.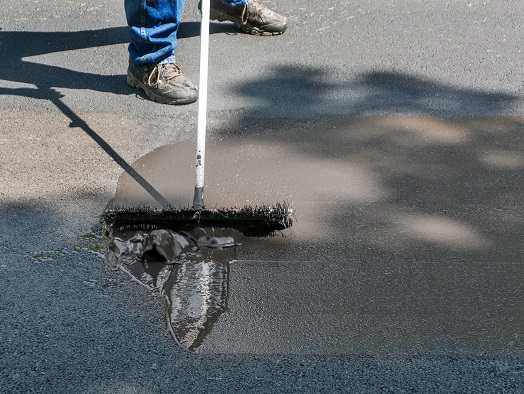 The Many Benefits of Installing a Resin Bound Driveway
A resin bound driveway is such a great choice because it is:
Flexible – works incredibly on surfaces with curves and sharp edges.
Fast Installation – you can use your driveway a day after it's been installed.
Customisable: design work, motif, logos or patterns can all be included on the surface of your resin bound driveway.
Long-lasting – made to be durable, low maintenance and hard wearing.
Seamless – no loose concrete.
Easy access – ideal for prams and wheelchairs.
Chemical resistant- can take pressure washing.
UV Stable and colour fast – exposure to UV rays won't alter the colour of the driveway.
Anti-slip – 100.8(dry) and 30.8(wet)
Weed resistant – roots can't hold fast to its smooth surface.
Permeable: SUD compliant.
What Is the Cost of a Resin Bound Driveway?
The cost of your resin bound driveway is totally dependent on the amount of resin bound products required for the project.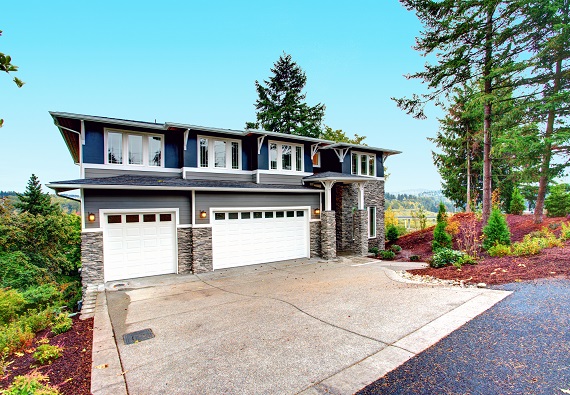 In order to guarantee that your resin bound driveway serves the function it was designed for, we take into account the following:
The size of the installation area.
Size and colour of resin bound aggregates the project requires.
Would the surface to be laid require repairs and cleaning?
Location of the project area
Is edging required for the site?
As a result, there is no standard price for the installation. The only way to ascertain how much your resin bound driveway will cost is to get a no-strings-attached free estimate from us. Call 01245 678920 for a project estimate.
Why We Are The Best Choice for Your Resin Bound Driveway
Our range of resin bound products is carefully formulated to offer maximum quality at an affordable price. Our products are cheaper and better than anything else on the market. Our resin bound products offer better coverage and are easy to lay. They come in large professional packs that require an action mixer and small-sized kits for the DIY enthusiast.
Our team of experts are highly trained on the installation of seamless resin bound driveways and paths that are comfortable, anti-slip, and aesthetically pleasing.
With our years of experience, we guarantee that your resin bound driveway will be installed quickly and have only the best quality finish possible.
Contact Us Today
Our range of resin bound products is great for improving that damaged and worn driveway; automatically giving your house a face-lift. With a resin bound driveway from Active Resin Flooring, your home will stand out from the crowd!
The resin bound aggregates come in various colours and patterns. So you have endless design options for your garden paths, kitchen or living room floor and your driveway. Call us today on 01245 678920.
Information about London
Active Resin Flooring offers Bound Driveways Flooring Services in London.
London is a beloved Capital City located in the heart of Greater London in England.
London's local attractions include Canary Wharf, Hatton Garden, Three Mills, and River Thames.
London is well known for its many rivers and waterways including River Thames, Kensington Canal, and London River Services.
London's administrative division of local government is a Devolution In The United Kingdom.
London is part of Greater London.
London is attributed to Harrow, Abbey Wood, Burnt Oak, Kensal Green, and Isleworth administrative county districts.
The wards and electoral sub divisions of London also include Kew, Brentford, Teddington, and Barnes.
National parliamentary constituencies of the Capital City of London include Paddington North (UK Parliament constituency), Battersea (UK Parliament constituency), Westminster Abbey (UK Parliament constituency), Westminster (UK Parliament constituency), and Kensington and Chelsea (UK Parliament constituency).
The Capital City of London also amalgamated villages such as Harefield, and Arkley within its boundaries.
London contains a number of settlements including West Norwood, Raynes Park, Greenford, Adelphi, Bermondsey, Maida Vale, and East Barnet.
Active Resin Flooring's Bound Driveways Flooring Services area in the Capital City of London also encompasses Brondesbury Park, Muswell Hill, Battersea, Dartmouth Park, and Greenwich
Other service areas of Active Resin Flooring within London, England include South Norwood, Cottenham Park, Brent Park, Gidea Park, and Hampstead,
as well as London's outer urban areas Hook, Eltham, Barking, St Giles, and Lea Bridge.
Last in order of mention, Active Resin Flooring's Bound Driveways Flooring Services cover the larger London area along with Edgware, Shepherd's Bush, Harlesden, Catford, and Chingford.
Smaller areas within of London, Greater London include Bexley, Paddington, Shoreditch, Putney, and South Hampstead.
Towns such as Pitshanger, Waterloo, Holloway, Romford, and Woodside Park are are part of London.
Other towns including Barking, Enfield Town, Westminster, Chipping Barnet, and Chinatown can be found within the Capital City of London.
Institute of Cancer Research, and Lister Institute of Preventive Medicine located within London are distinguished through England and the United Kingdom.
Prestigious schools in London are The Hampshire School, and London Oratory School.
Informal learning environments in London include the Saatchi Gallery, and Carlyle's House.
Newington Green, Pollards Hill, and St Luke's Church are popular with London residents and known through out England.
Local roads within London include Angel, Lillie Road, and Bishopsgate.
Places to see in London include Statue of Charles II, Royal Hospital Chelsea.
Structures and Buildings of special interest within London include Sloane House, Royal Hospital Chelsea, Stamford Bridge (stadium), 15 Cheyne Walk, and St Helier.
Churches in London include Church of Our Most Holy Redeemer and St Thomas More, St Mary's, and Chelsea Academy.
Three Mills, Chelsea Harbour, Sands End, Timeline of London, and Enfield Island Village are but a few of the important parts of the history of London.
Canary Wharf are notable as London's main business centres.
A variety of business including Finborough Theatre, Rockstar London, and Granny Takes a Trip were founded in the Capital City of London.
London's shopping centers are famous and people flock to Granny Takes a Trip
FAQ's
How quickly can I use my resin bound driveway after installation?
You can use your vehicle in your driveway after 24 hours. For walking? 4 hours after. We recommend you check with your contractor because certain temperatures can increase the time frame required for your driveway to be ready for use.
What's the difference between a resin bonded driveway and a resin bound driveway?
Although resin bond and resin bound comes across as the same, they are different
Resin Bond: With Resin bond an application of resin is first applied to the surface, aggregates are then scattered on top of the resin coat. This results in a more coarse, impermeable finish with some loose stones. This method of applications is totally different from what is required for resin bound materials.
Resin Bound: Resin bound is a mix of specialist resins combined with choice decorative aggregates, that is trowelled by hand to produce the seamless surface that is ideal for patios, paths, and driveways. For floor surfacing, resin bound is the porous and eco-friendly flooring solution.
Do I have to worry about weeds on my resin bound driveway?
Our resin bound flooring system is weed resistant. This means that nothing will grow up to surface. However, airborne seedlings may land on your driveway and cause small growth but not enough to be visible.
Is It mandatory to obtain planning permission?
A 2008 government legislation states that you will not be required to obtain planning permission if the area to be floored is smaller than five square metres or your new surface is porous.
How long will a resin bound driveway last?
A resin bound driveway laid by a professional can last up to 25 years (when properly maintained). We always recommend that you get your resin bound driveway installed by an expert, this is the only way to guarantee a flawless, long-lasting driveway. Doing it yourself might not produce the same result.